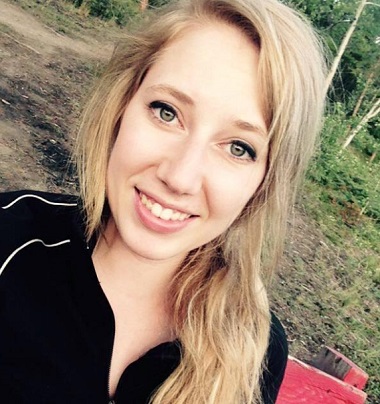 Erin Borgford. Photo supplied by B.C. RCMP.
RCMP in the North Okanagan are seeking information in the September 20th death of Erin Borgford.
Police in the North Okanagan region of British Columbia are investigating the death of a Whitehorse woman.
RCMP say there was a vehicle fire near Vernon on September 20th, and firefighters discovered human remains inside the SUV.
As first reported by the Yukon News, investigators have been able to confirm the remains were that of 27-year-old Erin Chelsea Borgford.
Police say Borgford was residing in Whitehorse at the time of her death.
The Major Crime Unit is involved and is seeking information and dashcam footage.
Anyone with information is asked to contact the police.