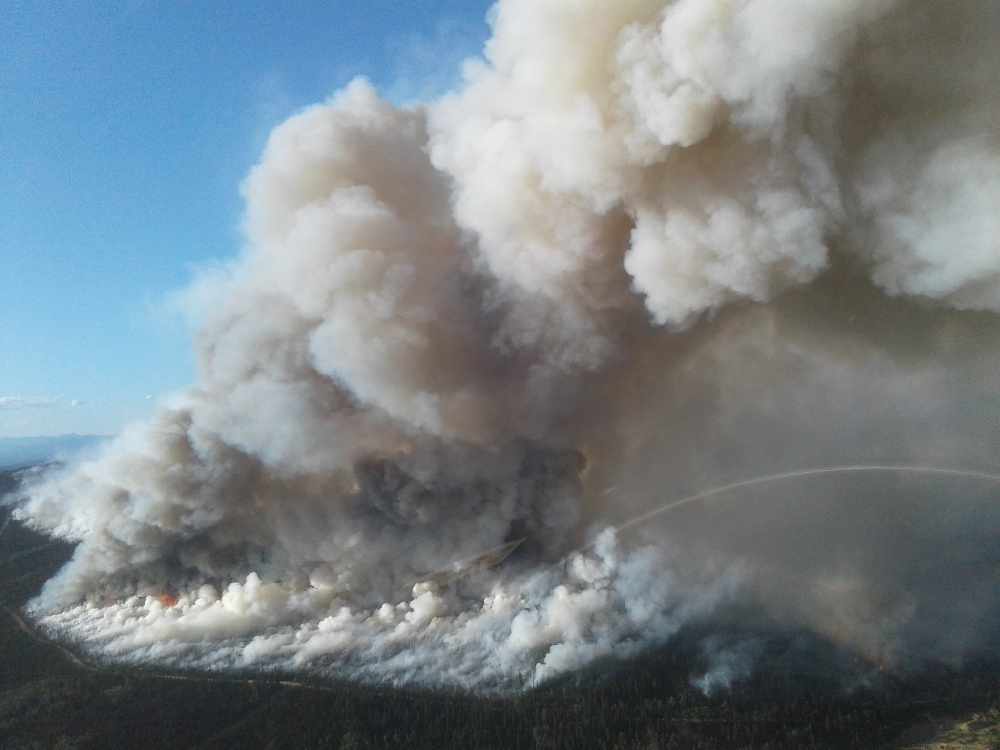 Wildland Fire Management says a controlled burn operation on the Hunker Summit fire was successful. Photo: Yukon Protective Services/Wildland Fire Management.
Yukon Wildland Fire Management says work is ongoing to battle the over 1,000 hectare Hunker Summit fire.
The Hunker Summit fire southeast of Dawson City has grown to over 1,000 hectares.
Wildland Fire Management says the lightning-caused blaze sparked Wednesday afternoon is moving away from Dawson 30 kilometres from town but remains out of control.
As a result, the Hunker Creek Road is closed, and Dominion Road users should use the Sulphur Creek and Bonanza Creek Roads.
Fire Information Officer Mike Fancie says crews were able to conduct a successful ground ignition operation using the Dominion Road as a control line.
Fancie says heavy equipment were able to build fire guards, and air support was also part of the effort.
He says crews are moving ahead of the fire to make sure no values are at risk.