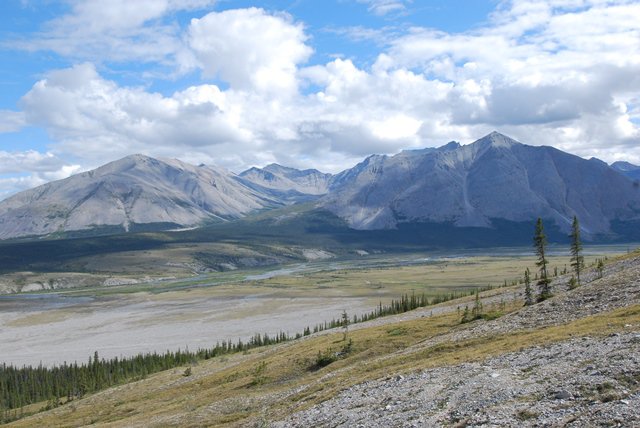 The Wind River in the Peel Watershed. Photo: Jill Pangman/Yukon Conservation Society.
A big celebration is planned in Mayo Thursday afternoon as the years-long saga of drawing up a Peel Regional Land Use Plan comes to a close with a signing ceremony.
A planning commission, a legal battle which stretched to the Supreme Court of Canada, and countless community meetings and consultations culminate with a ceremony in Mayo on Thursday.
The Yukon Government and First Nations will put pen to paper on a Regional Land Use Plan which restricts development and sets out goals for the 67,000 kilometre Peel Watershed.
Government officials including Premier Sandy Silver, will be joined by the Na-Cho Nyäk Dun, Tr'ondëk Hwëch'in, and Vuntut Gwitchin First Nations along with the Gwich'in Tribal Council.
The Canadian Parks and Wilderness Society Yukon joined with the Yukon Conservation Society as the environmental groups in the court battle. CPAWS Yukon Executive Director Chris Rider says so many people, some who are no longer with us, made the day possible.
"I know how hard First Nations have worked to get to this point," Rider told the RUSH from Mayo on Wednesday. "The negotiations have taken a long time, but here we are. I think everyone is feeling very optimistic. It's going to be a big celebration for all of us."
Rider does note while the importance of development to the economy is recognized, it's the wilderness which makes Yukon special. He says to protect such an area has been lost in many other places.
"To protect large areas of wilderness, and to do that in a way that is collaborative with the First Nations who have called these places home for millennia (is great)," Rider said. "This is just such an incredible opportunity for us to protect a special place."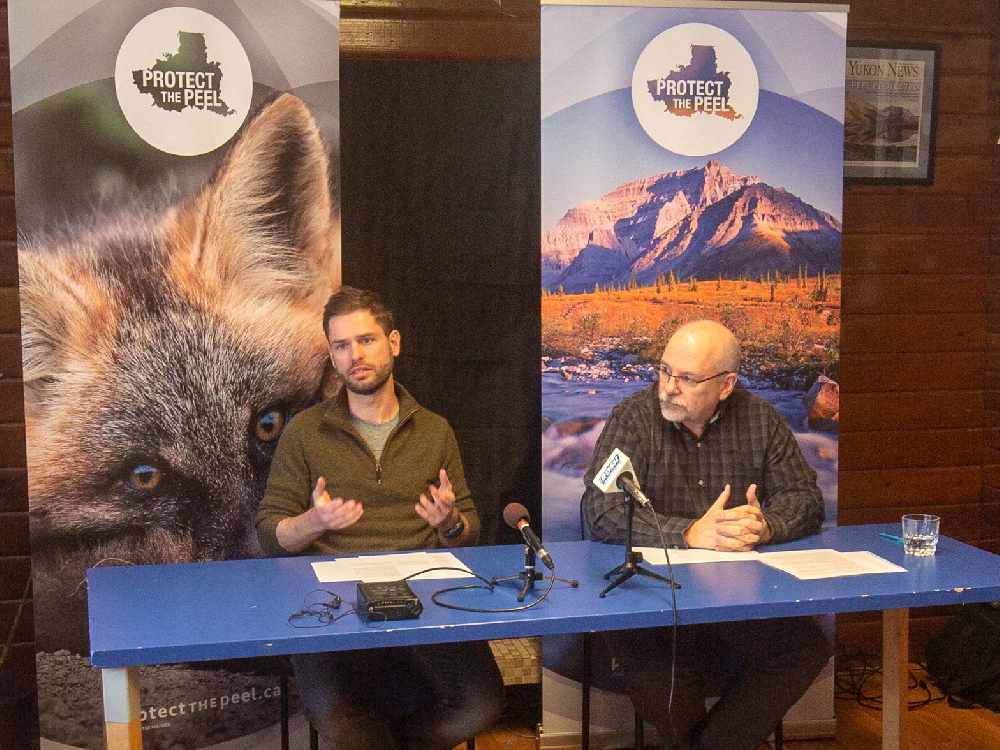 (Rider (left) speaks at one of the many press conferences held by CPAWS Yukon over the years on the Peel and subsequent court case. Photo: CKRW file)
A December 2017 Supreme Court of Canada decision sent the process back to the stage which called for the government to consult with the public, First Nations, and stakeholders on the Final Recommended Plan before accepting, modifying, or rejecting the plan.
A February report on consultation found 96 percent of respondents want the final recommended plan of 80 percent protection implemented.
Final details of the plan will be revealed at the ceremony, which begins on the riverfront at 3:30 p.m. A community dinner will follow. The event will be livestreamed with a gathering also planned at the Kwanlin Dun Cultural Centre in Whitehorse.
Federal environment minister Catherine McKenna will also be in attendance.