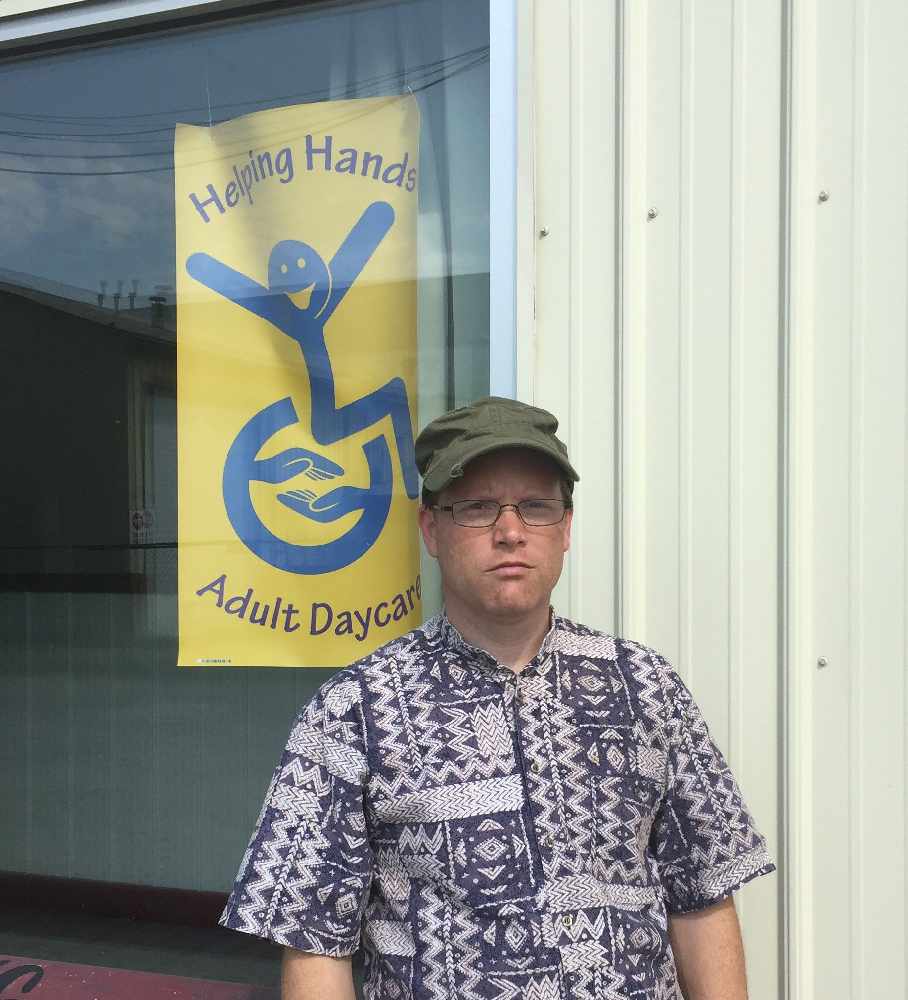 Adult Day Care Operator Danny Lewis will have to close on Friday as his government funding has been cut. Photo: Supplied by Danny Lewis.
Danny Lewis says after 20 years in operation, he's closing his Helping Hands Day Care program for special needs in Whitehorse as of Friday due to a lack of funding.
A longtime Whitehorse Adult Day Care provider for those with special needs says after 20 years, he's lost his Yukon Government funding with little explanation.
Danny Lewis, who runs the Helping Hands Adult Day Care Program says he got the word about a month ago his contract was not going to be renewed, and he's having to shut down operations Friday.
He says the only thing he's heard from Health and Social Services is his program is not efficient.
"If we were really to dive into what that word means, I can tell you in the last 20 years, I haven't seen any efficiency in the department of social services," Lewis told the RUSH. "So for them to come to us and tell us we're not efficient enough is really like a kick in the face."
Lewis says the program employs five caregivers for five clients.
"We're all going to feel the punch of everything, both from the clients having to move to a new program, but also for the staff having to find new jobs." Lewis said as his voice trailed off with emotion.
He says the department has told him clients will be transferred to non-profit organizations.
Lewis says while he has met with the Deputy Minister, it's been hard to get a hold of department officials, the minister, and the premier.
A call to Health and Social Services was not immediately returned.