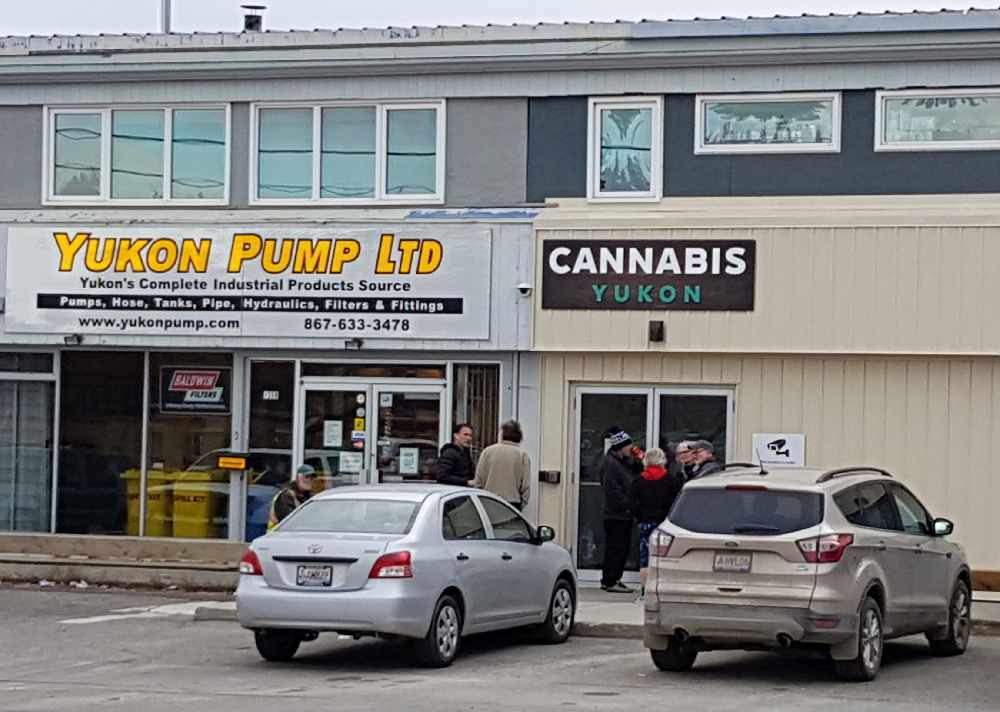 The first customers gather for opening day on October 17th, 2018. The Yukon Government says the store will close exactly one year later. Photo: Tim Kucharuk/CKRW file.
The Yukon Government says with the private sector established, the Industrial Road outlet in Whitehorse will close exactly one year after opening.
The Yukon Government's cannabis retail store in Whitehorse will officially close next month as the private retail sector is being established.
The Liquor Corporation says a tender for bids is out for the purchase of either the store or the store's assets. Minister in Charge John Streicker says the tender is intended to identify a prospective buyer.
"They may be interested in different things," Streicker said. "The corporation will judge those tenders against each other. Someone might be interested in the whole store, or someone might be interested in the assets."
"We have a lease in that building so we're leasing from the private sector," Streicker continued. "We've talked to our landlord and said 'Hey would you be interested if we put the store up for sale' and they said yes."
Despite the store's closure on October 17th, Cannabis Yukon's website will continue to offer online product sales throughout Yukon.
Streicker says the Cannabis Yukon retail outlet did a considerable amount of good displacing $4 million in pot from the illicit market.
(With reporting by John Kennedy.)