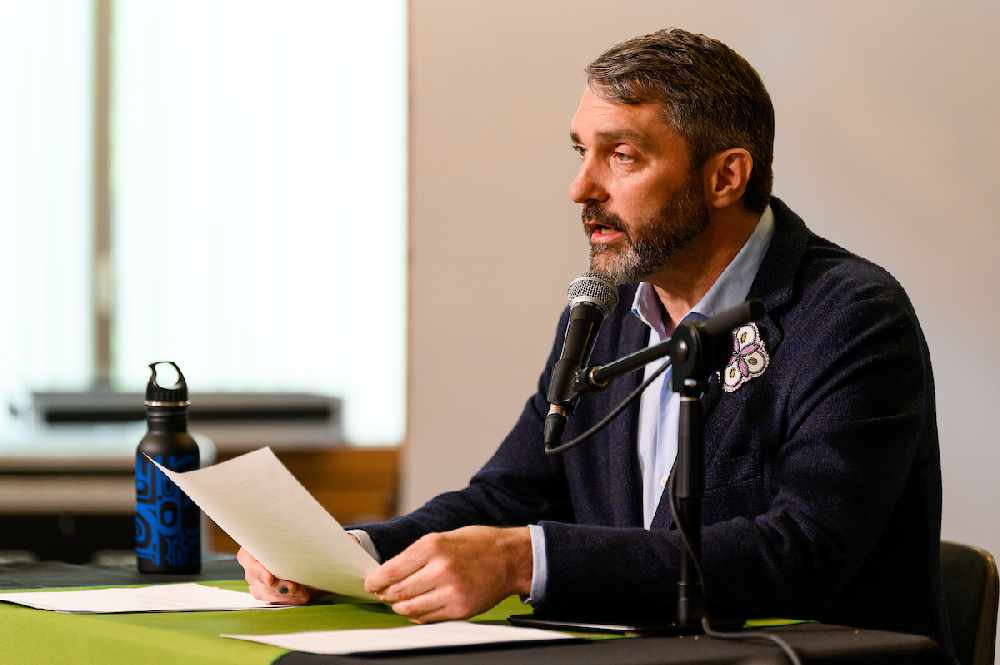 Premier Sandy Silver at Tuesday's update. Photo: Alistair Maitland/Yukon Government.
A return this year was considered, however, the premier says more details on education are on the way next week; opposition says school communities are not being consulted.
After the rest of this school year was cancelled many Yukon parents are wondering what school will look like in the fall.
Premier Sandy Silver revealed on Tuesday more details about education are on the way next week.
"Minister McPhee and (the) deputy minister and her whole team (have) been actively in conversations with the educational community," Silver said.
"More to come on that next week in the update."
The Opposition Yukon Party has since refuted the consultation claim by the premier, saying school councils and teachers who they talked to say Tuesday's comments were the first they heard on the matter.
Chief Medical Officer of Health Dr. Brendan Hanley says finishing this school year was considered with the education department, but both thought with an early end and return compared to other jurisdictions, it was best to focus on the fall.
"It really gives us a chance to learn from the practices in other jurisdictions--particularly in Quebec and B.C.--and really learn from their experience," said Hanley.
"As well as (waiting for) the jurisdictional guidance that's being put together across the country."
Silver said Yukon was not in the position to get students back in the classroom for the rest of the school year.
Classes were cancelled for the rest of the 2019-2020 year on April 7th.
On Wednesday, the Opposition @yukonparty reached out and said a number of school councils and teachers they have been in contact with told them there's been no such active conversations, and these comments were the first they heard of any consultation.

— Tim Kucharuk (@TimKucharuk) June 4, 2020