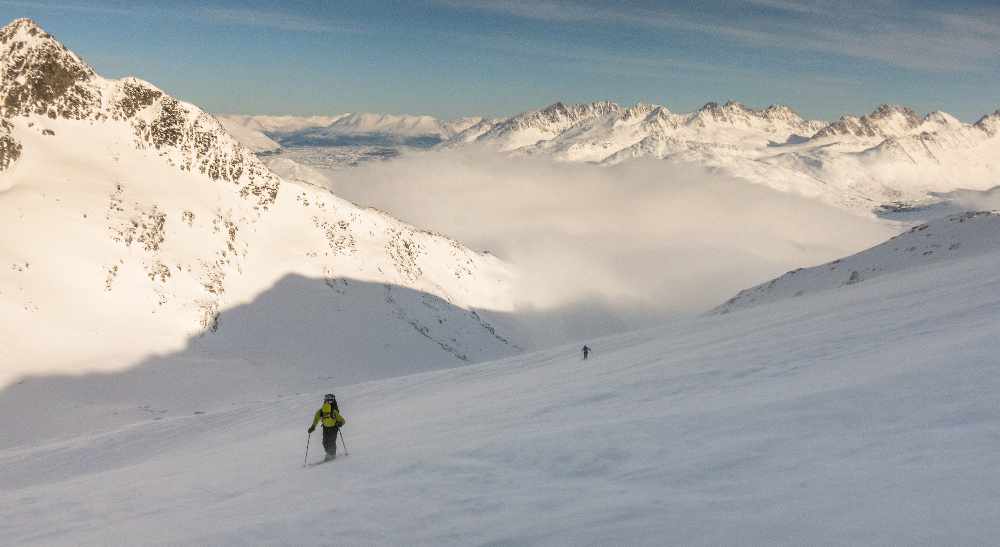 The White Pass. Photo: Ben Horowitz.
Thanks to the federal government the Yukon Avalanche Association will once again have a full field team producing forecasts this upcoming season.
The Yukon Avalanche Association says they will be able to run a complete avalanche forecasting program this year.
The Association's Ben Horowitz says it's thanks to the federal government's $25 million endowment to Avalanche Canada as announced in the spring budget. $300,000 is heading Yukon's way.
Horowitz says since 2016, just one field team member could head out to the White Pass and Wheaton Valley area and produced one forecast a week.
"Budget constraints meant they were out in the field really only about one day a week," Horowitz said. "Now we will have the field team out several days a week. Going from one forecast a week to three. It's an incredible bump in just the quality and timeliness of avalanche safety information."
Horowitz says crowdsourcing forecasts through the Mountain Information Network will still be accepted.
"We know the engagement is high and it will likely be set to continue," Horowitz said. "It's just a reminder even with the new team, the user-generated observations are still incredibly important."
The forecasts will start in January. A season kick-off event with the field team will be held Thursday at the Beringia Centre.