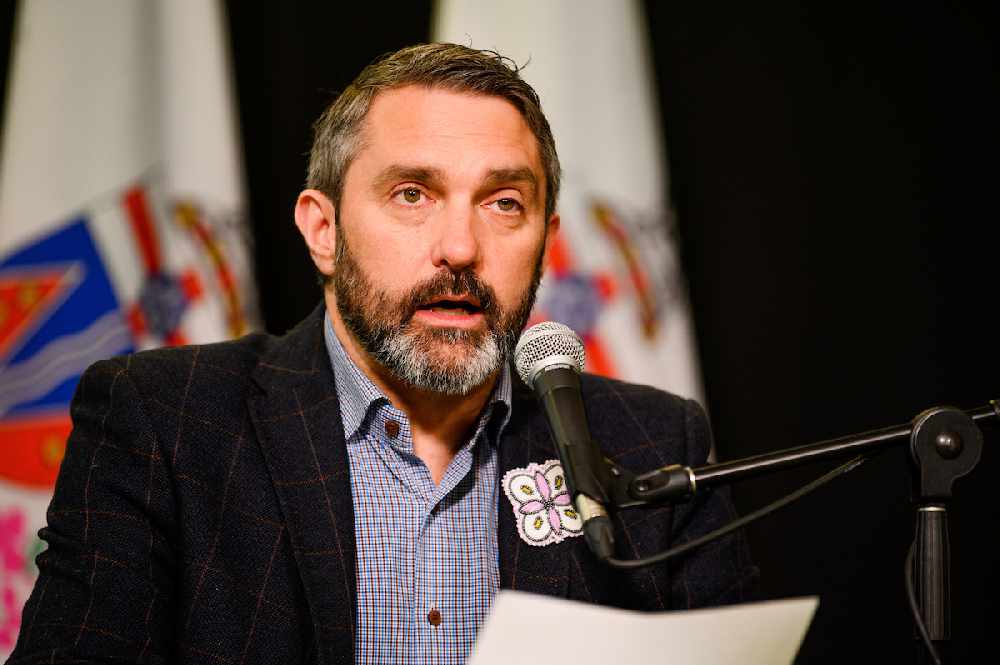 Yukon premier and finance minister Sandy Silver. Photo: Alistair Maitland/Yukon Government/CKRW file.
In a fiscal and economic update released Thursday figures show the deficit for the 2020-2021 fiscal year will come in at over $30 million.
Yukon is looking at a ballooning deficit for the 2020-2021 fiscal year.
A fiscal update tabled in the Legislative Assembly during the first day of the Fall Sitting on Thursday says the territory is projecting a deficit of $31.6 million for the year.
Premier and Finance Minister Sandy Silver says the government's initial $4.1 million dollar surplus helped dampen the blow to the territory's finances, leaving Yukon in a better place than most jurisdictions in Canada.
"Part of our Liberal government's early response and enabled the timely rollout of health supports as well as targeted relief for individuals and businesses affected by the pandemic," Silver told reporters.
"We've also budgeted additional money to make sure we can be responsive to the pandemic."
Silver says COVID-19 spending makes up the majority of the $95.9 million Supplementary Budget which was also tabled. $52.1 million of that is recoverable from the federal government and others.
He notes the Economic Update shows Yukoners the territory is one of two Canadian jurisdictions expected to see real GDP growth in 2020.
(With reporting by Tim Kucharuk.)