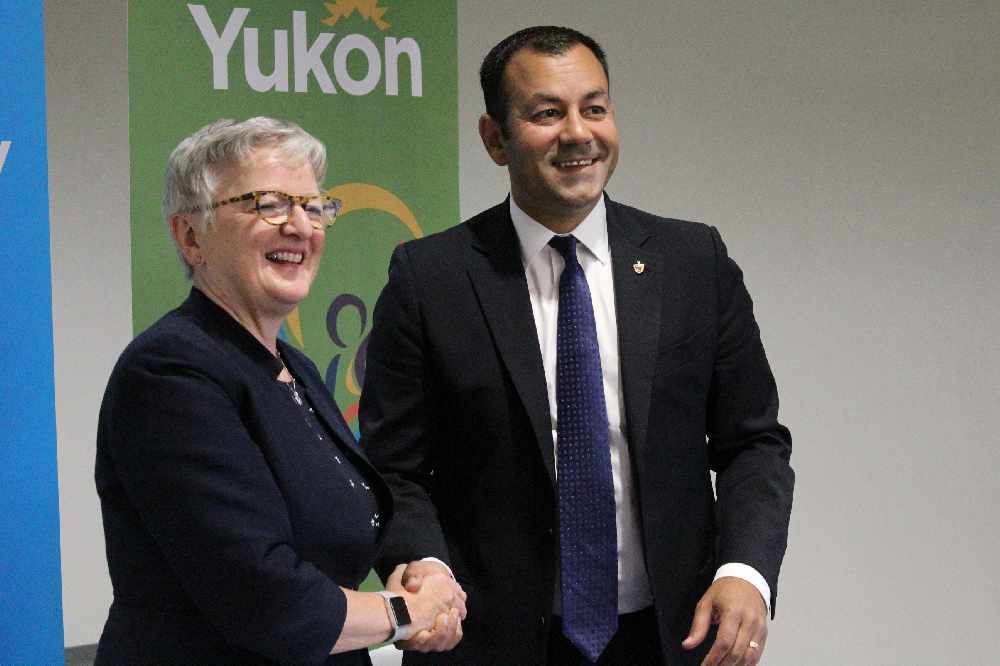 Dr.Barnes (left) and Economic Development Minister Pillai (Right) shaking hands after signing the M.O.U BY John Kennedy / CKRW
The Yukon Government is partnering with Yukon College to improve opportunities for international students in the North.
Yukon College and The Yukon Government are partnering up to help bring awareness to post-study work and immigration visas for international students.
Yukon College President and vice-chancellor Dr. Karen Barnes and Economic Development minister Ranj Pillai came together this morning in Whitehorse to sign a Memorandum of understanding, formalizing the partnership aimed at raising awareness of Yukon job opportunities among eligible international students.
Dr. Barnes says the M.O.U is key to ensuring opportunities are available to students.
"Students and faculty alike learn different perspectives, cultures, and life experiences. we support all of our students throughout their academic journey at the college and this M.O.U will ensure that we can provide additional support to those coming to study here from overseas."
Pillai says he is excited to be apart of the initiative with the college.
"To me, it's absolutely so exciting to see all of the new students in the community. I try to take every chance I get to sit and talk with individuals, some who are already employed, and everybody has an amazing story.
Yukon College welcomed 127 international students in the 2019 winter term.