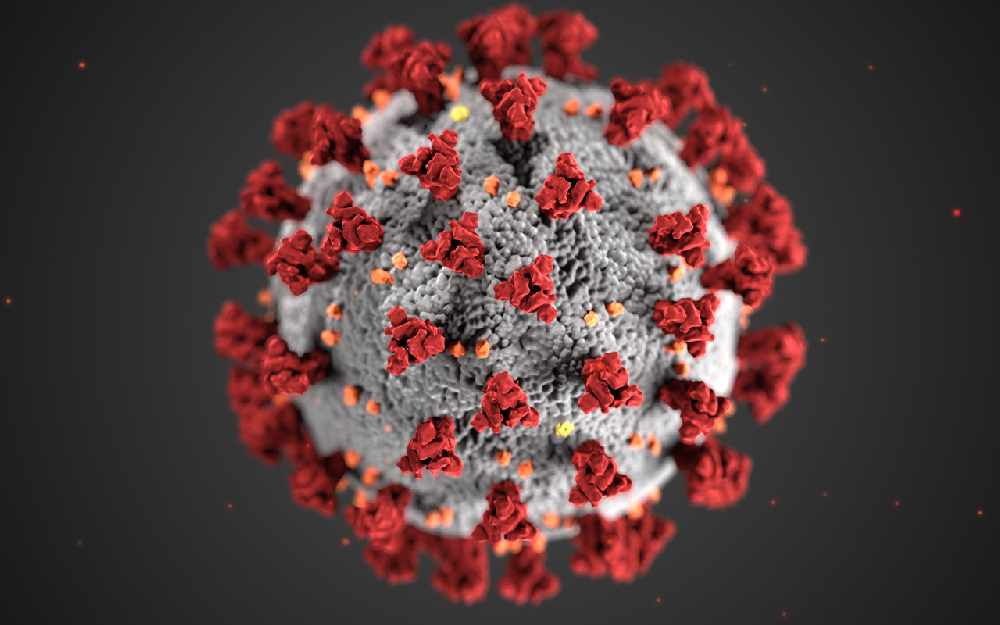 This illustration from the U.S. Centers for Disease Control and Prevention reveals the form exhibited by coronaviruses. Photo: CDC website.
Chief Medical Officer of Health Dr. Brendan Hanley says the new case is part of their cluster investigation; WhitehorseHospital prepares to ramp up effort.
Yukon is confirming a fifth case of COVID-19.
Chief Medical Officer of Health Dr. Brendan Hanley says the case was uncovered on Saturday and is part of a cluster health officials are currently investigating.
He told a media briefing Monday afternoon all five people are doing well at home, and he expects one or two more cases from that cluster.
Hanley says there's also been a number of negative results from that cluster and elsewhere.
"Related to the public posting for Elias Dental, and Bethany Church many people came forward and no cases have been found to date amongst them," Hanley said.
"I'm happy with these numbers, and the results of these investigations. I feel the risk to the public related to these cases is very low."
Hanley also says he's hearing a lot more about how Yukoners are practicing physical distancing by hosting more online gatherings nothing this may have to happen for months to come. He says he's heartened to hear of activities such as Facetime family gatherings, virtual birthday parties, and Zoom cocktail parties.
"Let's not underestimate how brutal a war this could be if we let down our defences," Hanley said. "Protecting the north is Canada's duty and our responsibility. When COVID tries to make its way in, we not only need to flatten that curve but beat it to the ground."
Hanley also says a Quebec couple who flew to Old Crow on Friday and were promptly sent back to Whitehorse on Sunday are in self-isolation at an undisclosed location.
He also says pandemic preparations continue at the Whitehorse General Hospital, with planning now on how to potentially accommodate a high volume of COVID-19 patients, including identifying other facilities where care could be provided.
According to the latest figures, Yukon has tested 688 people, with 593 negative results and 90 pending results.