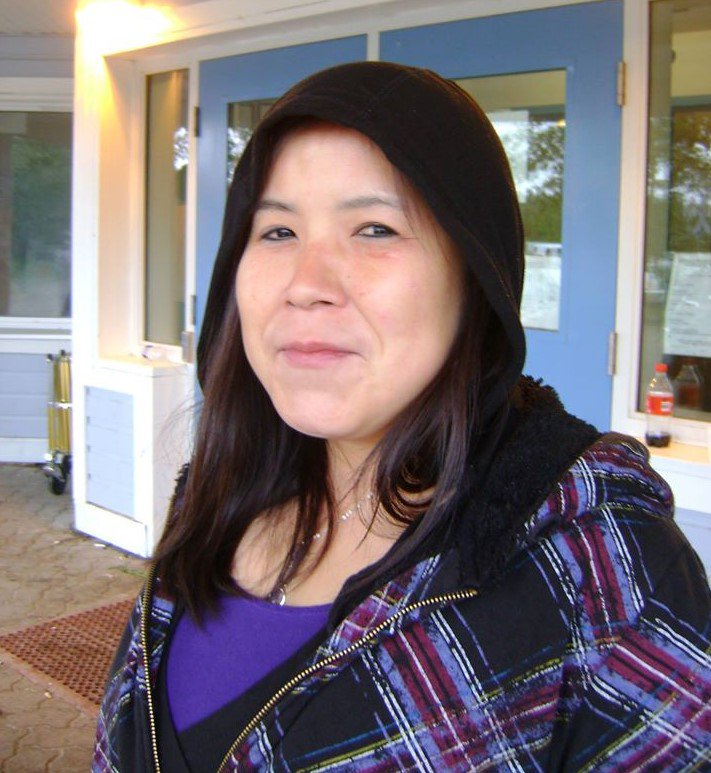 Cynthia Blackjack. Photo: Facebook.
The inquest heard from doctors this week about Cynthia Blackjack's medical condition in the days leading up to her death.
A BC doctor who examined the medical circumstances behind the death of Cynthia Blackjack in 2013 for the BC Coroners Service says the Little Salmon Carmacks First Nation woman died of multi-organ failure caused by acute liver failure brought on by the use of acetaminophen.
Doctor Robert Saunders testified Wednesday afternoon, at the coroner's inquest in Whitehorse which is looking at Blackjack's death.
Saunders says the 29-year-old had progressed to the point of phase two or phase three of liver failure on November 6th which means death is likely.
He says even if Blackjack was sent to Whitehorse on November 6th, or earlier in the day she died on November 7th, her outcome would not have been different.
Saunders says staff delivered the appropriate actions and advice considering the way Blackjack presented her symptoms at the Carmacks Health Centre.
What happened on the medevac flight
On Tuesday, the doctor who treated Blackjack on her medivac flight from Carmacks to Whitehorse on November 7th, 2013 told the inquest she was expressing signs of liver failure just before her death.
Dr. Jake Morash testified at the Inquest on Tuesday. He says he did not know how much Tylenol Blackjack had consumed prior to the flight, however, that would not have altered his treatment of her.
He says Blackjack's hemoglobin was low which indicates multiple issues.
Morash testified it also would have been in the best interests of the patient to have blood work and a chart already completed at the Health Centre prior to the medivac.
He says he performed 19 minutes of compressions on Blackjack before he pronounced her dead as the flight was rolling up to a hangar at the Whitehorse airport.
Final Witness
Community nursing director Sheila Thompson with Health and Social Services was the last to take the stand Thursday morning.
Thompson reviewed the community nursing policies and the 2011 Auditor General's report on health services and programs.
Coroner Peter Chisholm is expected to give his charge to the jury at 9 a.m. Friday. The six-person jury will then retire to determine the manner and medical cause of death, and any potential recommendations.
(Updated at 2:41 p.m. to reflect Thursday's events.)