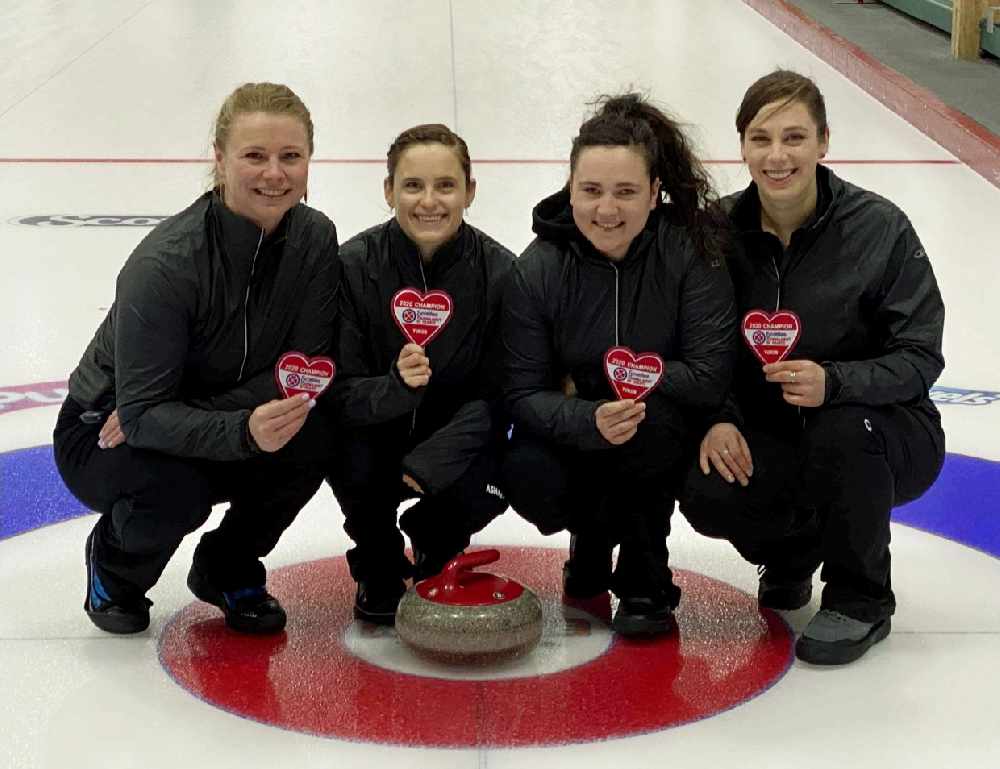 Left to Right: Hailey Birnie, Chelsea Duncan, Gabrielle Plonka, Kim Tuor. Photo: Colton Jarvis.
The Hailey Birnie rink will represent the territory at the Canadian Women's Curling Championships in Moose Jaw.
The Canadian women's curling championships begin this weekend in Moose Jaw, Saskatchewan, and Yukon will field a team that just started playing together this past fall.
Skip Hailey Birnie will be joined by third Chelsea Duncan, second Gabrielle Plonka, and lead Kim Tuor at the Scotties Tournament of Hearts.
Birnie says it will be a bit intimidating going up against the likes of Rachel Homan, Jennifer Jones, and Chelsea Carey.
"(They are) seasoned-veteran, Olympic-winning level curling teams," Birnie said. "Does that factor in? Yeah."
"We will do our best to try to forget about that and just play our game, (and) make our shots. (We will) just go out there and give it our all."
Birnie says Duncan, who played with former Yukon skip Sarah Koltun, brings a lot of insight and experience to the team.
"Chelsea is a great partner," Birnie said. "She's really great about being able to run different scenarios and plays by her, she's got great insight and suggestions on different shots."
"Sometimes she sees things that I miss, and she's a great thrower."
While this is Birnie's second Scotties, this is her first as skip.
Yukon opens up against Newfoundland and Labrador Saturday afternoon.