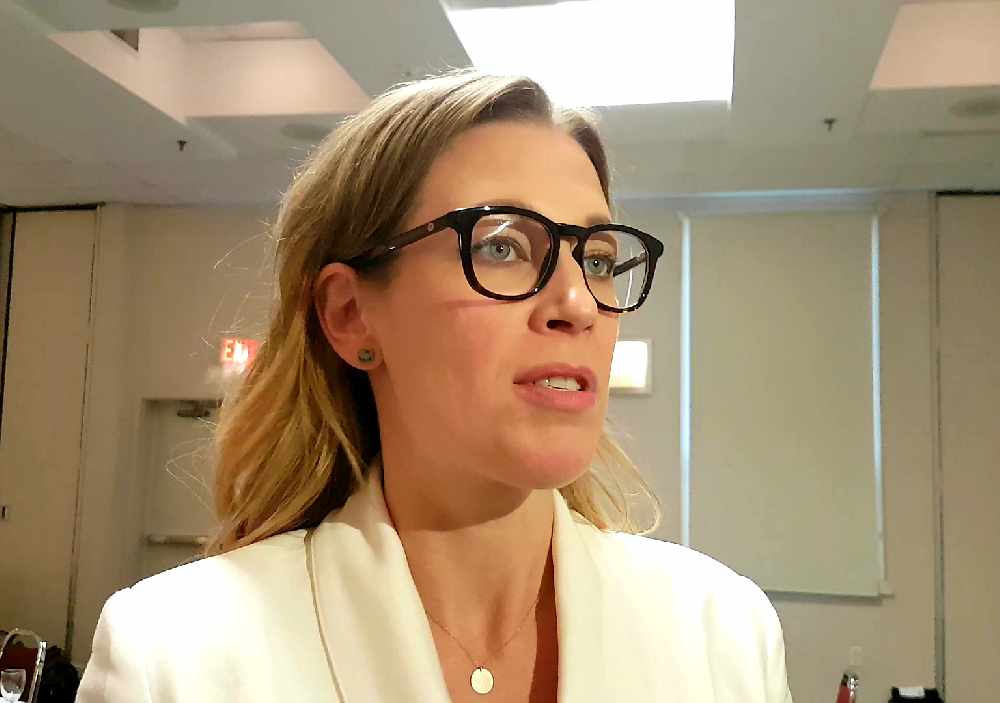 YMA president Dr. Katherine Smart. Photo: Tim Kucharuk/CKRW.
The Yukon Medical Association confirmed a new president and passed several motions at Friday's Annual General Meeting.
The new president of the Yukon Medical Association is highlighting some objectives she wants to push forward during her term.
Dr. Katherine Smart officially took the reigns from Dr. Alex Poole at Friday's Annual General Meeting. Smart will serve a two-year term.
Smart says improving services to Yukoners is something she's heard during the past year of being president-elect.
"Making sure we're working together with the government as they undertake the Comprehensive Health Review to make sure that physicians are participating and leading that discussion about how to improve health care delivery which we are all really committed to," Smart said.
She says improving integration of services between Whitehorse and the communities as well as the rollout of the 1 Health Information System are other priorities.
Smart says doctors are also concerned about how climate change is affecting health.
AGM Motions
One of the resolutions passed at Friday's Annual General Meeting in Whitehorse would require doctors to take a First Nations 101 course as a condition of license.
Smart helped draft the motion which passed unanimously. She says it sends a strong statement from doctors as part of the call to reconciliation.
"We know from what we hear from our patients as well as from the Council of Yukon First Nations, and all the different directors of Health Services that it's really important for First Nations peoples to feel that physicians understand their history (and) what they've been through as a nation, as a people," she said.
Another motion that passed includes a push to ban flavoured vaping products and advertising around vaping. A third motion calls on the territorial government to take action on climate change by recognizing it as a public health emergency. The motion also specifies Yukon should meet or exceed Paris climate accord goals, and support regular reporting of climate change and health.
New #Yukon Medical Association President Dr. Katherine Smart addresses one of the motions passed at Friday's AGM. The motion would have doctors take a First Nations 101 course as a condition of license. pic.twitter.com/adb5Isjec8

— Tim Kucharuk (@TimKucharuk) November 4, 2019