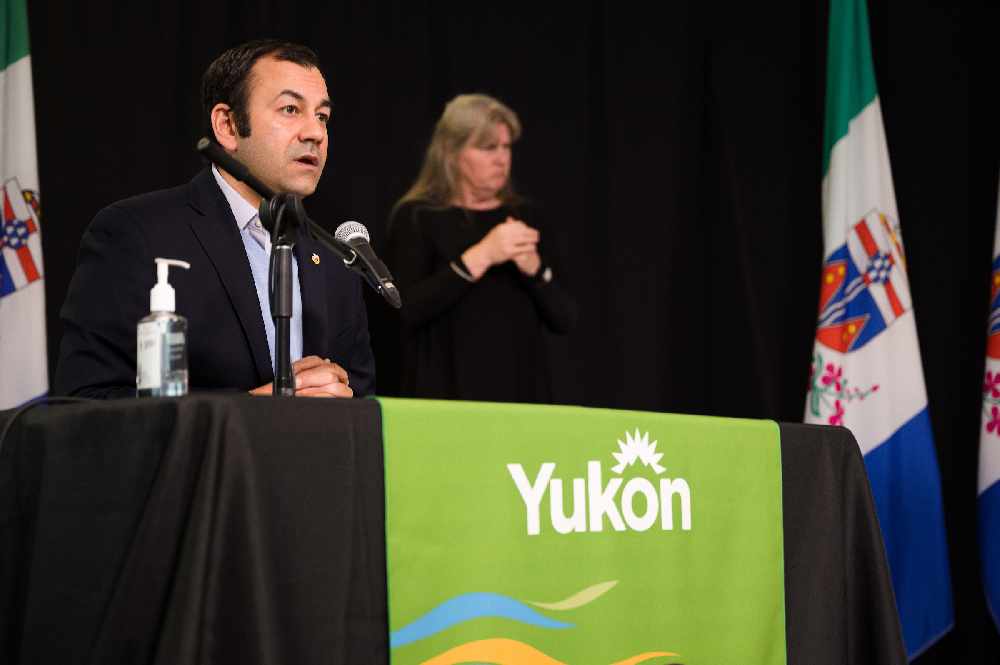 Minister of Economic Development Ranj Pillai presenting the extension during a press conference. Photo by Alistair Maitland Photography
Since May 19th, more than 1.6 million dollars has been provided to Yukon businesses in need.
The Yukon Business Relief Program is being extended by the territorial government to help businesses that are struggling due to COVID-19 shutdowns.
The program provides businesses that have experienced a 30% reduction in revenue and need immediate support to cover fixed costs such as rent, utilities and business insurance, with 1.6 million dollars going out so far.
Economic Development Minister Ranj Pillai says the program, which started April 9th, is being extended by two months until July 23rd.
"We've heard from the business community about the challenges being faced by businesses to address fixed costs and the continuation of this program will provide much-needed help under these challenging operating conditions."
Pillai says the relief program is being coupled with CanNor's Northern Business Relief Fund in the form of a single application to better assist those in need.
"The department and the agency have been working closely together through a single application process, to ensure that Yukoners are able to receive the most support available during this time, and the extension will facilitate that goal."
Eligible fixed costs include commercial rent or lease; water, sewage and waste disposal; electricity and heating fuel; telephone, cable, internet and satellite; software, data services and subscriptions; business insurance; and pest control.