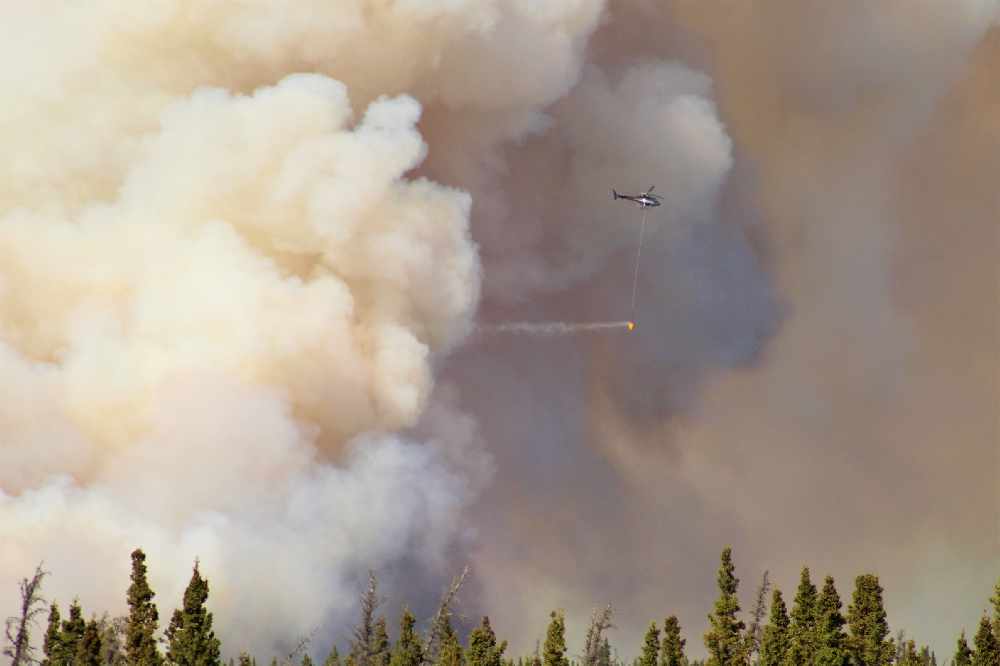 Wildland Fire Management crews attack the Bear Creek fire last week. That fire has held steady thanks to recent rainfall, which has also cancelled a fire ban. Photo: John Kennedy/CKRW.
Wildland Fire Management says a steady rainfall has dampened the fire danger rating in the territory and helped quell active fires.
Thanks to this week's rain, Yukon Wildland Fire Management is lifting a fire ban for the southern part of the territory.
The areas affected include Whitehorse, Teslin, Haines Junction, Ross River, and Watson Lake.
The ban was put in place last Thursday, as conditions in the areas were extremely hot and dry, with the fire danger rating at extreme.
The danger rating is now listed as low for most of the territory.
There's been no change in the Bear Creek fire north of Haines Junction, as that is still mapped at 652 hectares. Officials say the rain has resulted in very little fire activity in recent days.
Despite the ban's lifting, Yukoners are reminded a burn permit is required until the end of September. You are urged to exercise caution when using a campfire or conducting any type of open burning.