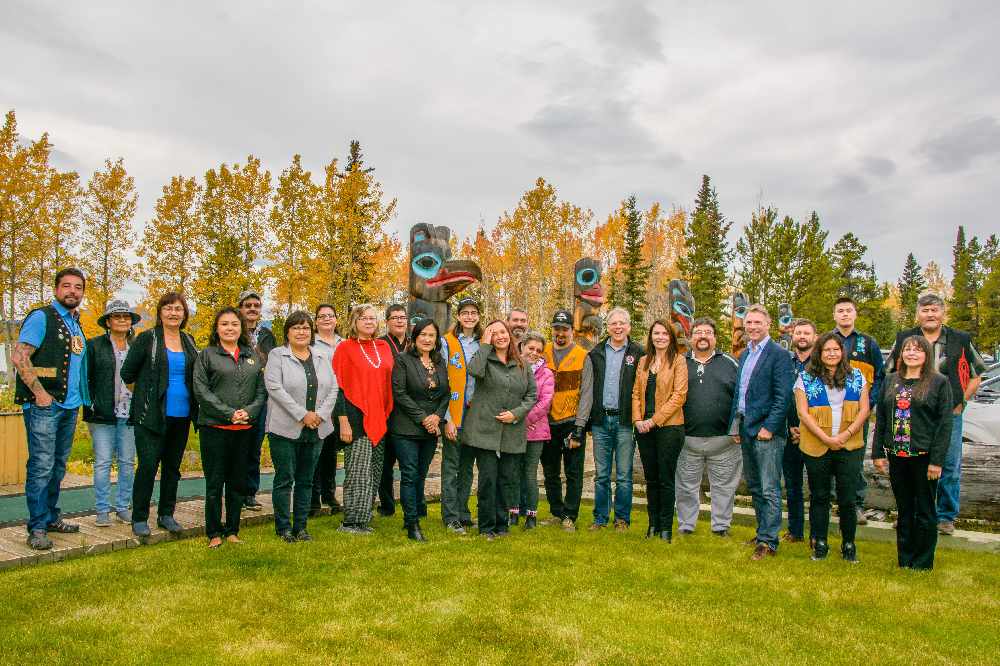 Meeting participants gather for a group shot after Wednesday's Yukon Forum in Teslin. Photo: Government of Yukon.
Members of Premier Sandy Silver's cabinet meet with First Nations in the third such forum of 2019.
The third Yukon Forum of 2019 is in the books.
The premier and cabinet members were joined by the Grand Chief of the Council of Yukon First Nations and Yukon First Nation Chiefs in Teslin Wednesday for a full day of meetings.
Topics such as justice, family and children services were discussed, along with Yukon Days, which is a yearly meeting of territorial leaders and federal ministers in Ottawa.
The forum also saw an update from Yukon's Advisory Committee who are a part of the National Inquiry into Missing and Murdered Indigenous Women and Girls.
A final report on a review of the Yukon Fish and Wildlife Management Board was presented. It calls for more public accountability, improved board oversight, and leadership as well as more clarity and collaboration on Yukon's fish and wildlife management structure.