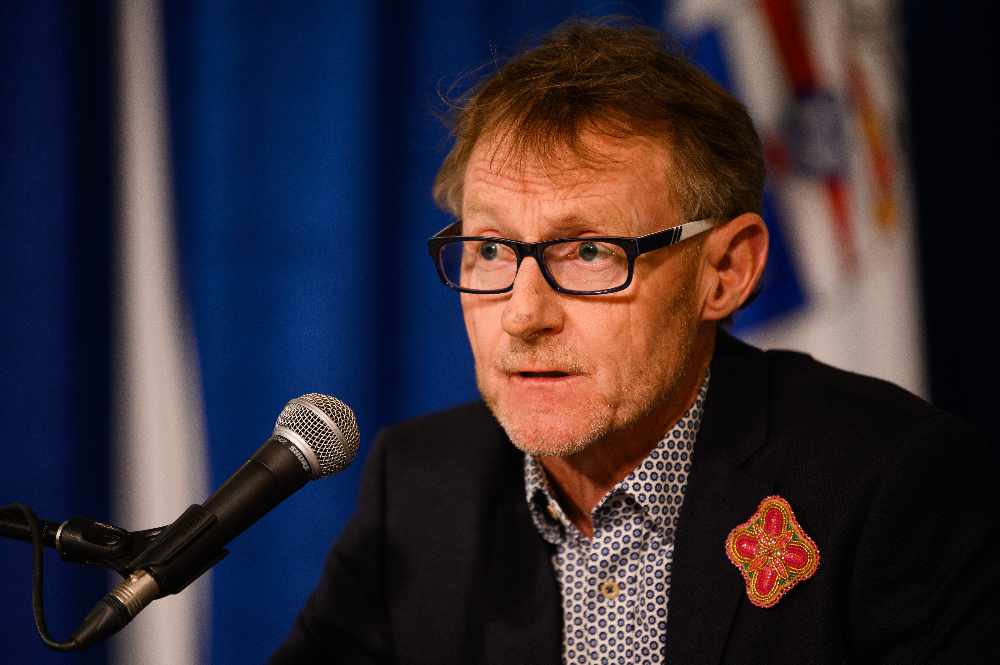 Dr. Brendan Hanley says public notifications about possible COVID exposures will continue to be published, whenever needed. Photo by Alistair Maitland Photography
The Yukon Government is setting up new information stations around Yukon.
The Yukon Government is taking extra steps to increase it's response to the COVID-19 pandemic.
During Wednesday afternoon's COVID-19 update, Premier Sandy Silver announced that YG would be setting up new information station in Beaver Creek and Watson Lake, in the process, closing the Watson Lake the visitor information centre and Yukon Beringia Interpretive Centre.
When asked about rising case numbers in B.C and around Canada, Silver says the government will always have concerns with rising case numbers.
"We are into our third phase and as you know, this is the last phase before a vaccine. The rising numbers definitely affecting the speed in which we are releasing new initiatives or relaxing restrictions and we will continue to monitor those situations."
Dr. Brendan Hanley joined Silver in announcing new health and safety guidelines for bars, pubs, lounges, and childcare services in the territory.
Hanley also spoke about changes being made to the contact tracing efforts in the territory after 2 people tested positive for the virus shortly after returning home from a vacation in the territory, adding that the Yukon Communicable Disease Control is very experienced in contact tracing and determining the need for public notification.
A notice was issued to Yukoners last week of possible exposure in Dawson City, as well as Integra Tire and Walmart in Whitehorse.
Hanley says that notifications like this will continue to be published, whenever there is a possible exposure.
"Posting a notification is not a reflection on a business at all, in fact, I know Integra Tire has worked hard to put in workplace protocols and enhanced sanitation measures, as has Walmart. It is just that there was some potential for public contact at each of those locations."
Hanley and Silver also announced that eligible individuals with out-of-territory license plates can now pick up their own visitor decals in Carmacks, Dawson, Faro, Haines Junction, Mayo, Old Crow, Ross River, Teslin and Watson Lake.
Decals can be picked up from the Department of Environment, Compliance Monitoring and Inspections offices, or the Emergency Measures Office in Whitehorse.
Additional reporting by Luke McGrath.