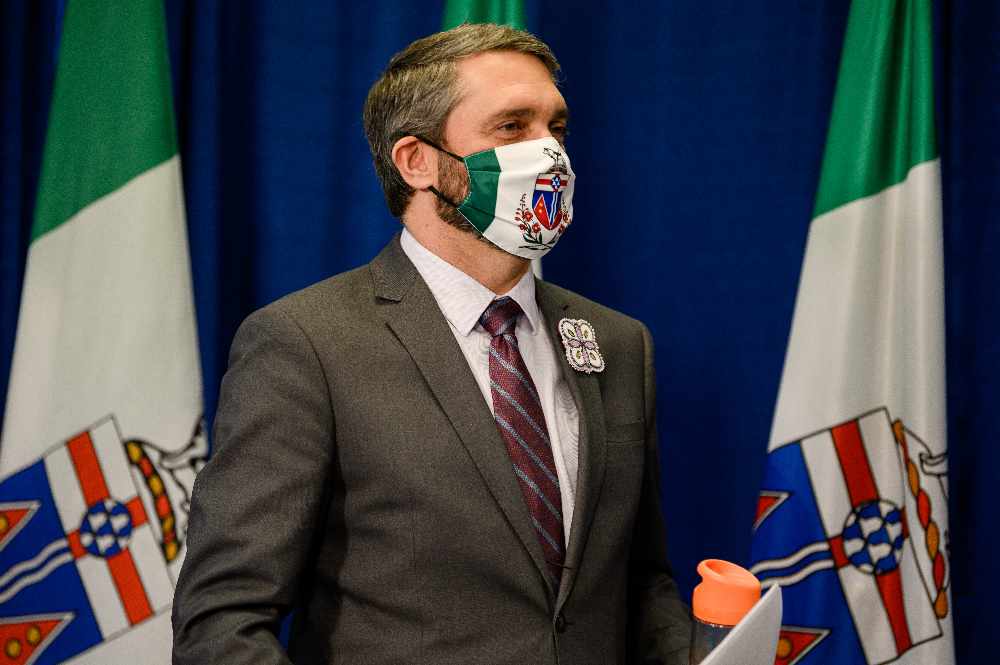 Premier Sandy Silver sporting a Yukon Territory mask prior to Wednesday's COVID-19 update. Photo by Alistair Maitland Photography
Wednesday's weekly update saw Yukon Premier Sandy Silver and Chief Medical Officer of Health Dr. Brendan Hanley discuss various topics of importance as winter rolls into The Yukon.
The Yukon Government is working to prepare Yukoners for the possibility of an influenza epidemic amid the COVID-19 pandemic.
During Wednesday afternoon's update, Yukon Premier Sandy Silver and Chief Medical Officer of Health Dr. Brendan Hanley highlighted the need to get your flu shot once they're available as a way of avoiding a possible outbreak of both the Coronavirus and the seasonal flu.
Silver says the winter weather has arrived in Yukon, and that means drivers who are transiting through the territory may be forced to drive more slowly in order to accommodate the weather conditions.
"As we move into winter, travel is becoming more and more challenging. It's more important than ever that we're patient, kind and respectful. We need to support each other through these challenging times. If you do have any concerns, however, please contact CEMA enforcement teams."
Silver also announced that one new charge was laid against a Yukon resident for failing to self-isolate after returning from travel outside the territory.
Dr.Hanley says keeping your social gatherings small and consistent with your bubble is a key way to preventing the spread of COVID-19 and the Flu.
"It's essential to consider the gathering guidelines before participating in any gathering that hosts more than ten people at one time. On Yukon.ca, you'll find guidance on either attending or hosting a gathering and what the difference is between an organized and social gathering is in terms of setup."
Hanley says it's important to remember that the occasional case of COVID-19 won't increase the risk to Yukoners, but cases that spread the disease through social gatherings will.
As of October 21st, at 11 a.m., the COVID-19 case count in Yukon is 17.
Fifteen people have recovered and there are two active cases, with both afflicted people in self-isolation.