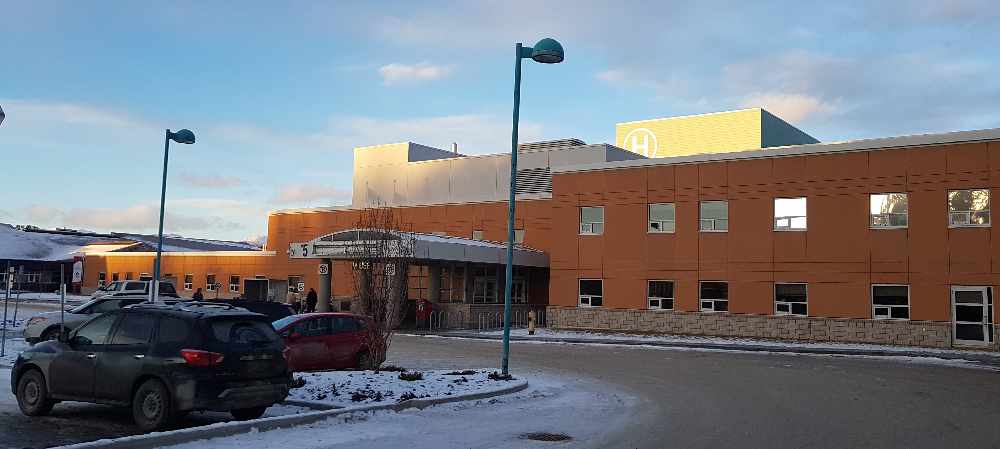 The Whitehorse General Hospital. About 300 hospital employees also including Watson Lake, and Dawson City take a strike vote Thursday. Photo: Tim Kucharuk/CKRW file.
The agreement between the Yukon Employees Union and Yukon Hospital Corporation expired in August of 2017 and two days of conciliation talks are slated for next week.
About 300 workers with the Yukon Hospital Corporation are set to take a strike vote.
Yukon Employees Union president Steve Geick says workers at the Whitehorse, Dawson City and Watson Lake Hospitals have been without a contract for a year and a half, and talks so far have not produced an agreement.
He says the main issue is staffing.
"With the expansions (the corporation) has done at the hospital with the new (emergency wing) and opening up other areas, there's just not enough people to go around." Geick said.
"Some positions are not being filled when they've become vacant. People are leaving. People are burning out, so people are looking for work elsewhere."
He says the burden on employees continues to grow.
"They're also adding more tasks onto individuals that are working, and there's only so much more you can do with the same number of people."
Geick says the vote and meetings Thursday with members will provide some direction ahead of conciliation talks slated for February 14th and 15th in Whitehorse.
The last contract expired in August of 2017, and a handful of meetings between the union and corporation since November of 2017 haven't produced a new deal.
Meantime, the Yukon Hospital Corporation says it remains hopeful a new deal with its 300 unionized hospital employees can be reached.
The corporation's Matt Davidson says right now, the priority remains patient care.
He says there isn't much to say publicly, and the corporation wants to do their talking at the negotiating table.
(updated with Hospital Corporation comments at 12 p.m. Thursday)