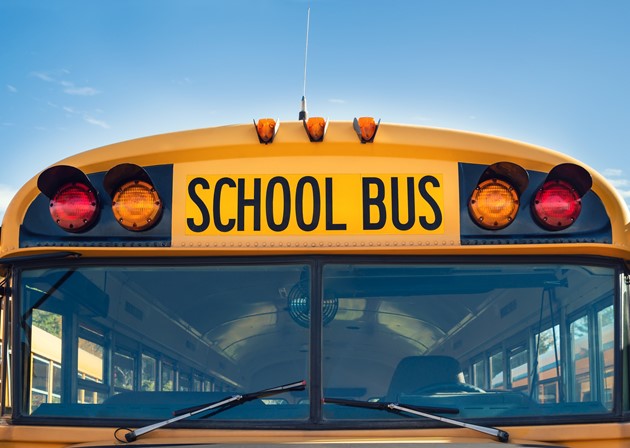 Photo: Stock Photo/CKRW file.
Motorists caught disobeying the rules of the road around school buses will be subject to the maximum fines allowed under the current law.
The Yukon Government is increasing the fines and demerits for disobeying the rules around school buses.

The government says as of Monday, fines for both passing a school bus while passengers are getting off or on the bus, or illegally passing a stopped school bus jumped from $200 to $500.
The number of demerit points goes from five to eight.
Highways and Public Works says a first offence will also result in a demerit point suspension warning letter being issued, and a repeat offence in a two-year period will result in a one-month license suspension.
Minister Richard Mostyn says the fines for school bus infractions have now been increased to the maximum allowable amount under the Motor Vehicles Act.
He says the safety of our children is vitally important and we all have a role to play.
The issue of school bus safety has been in the spotlight after the Marsh Lake School Bus was involved in two accidents over a six week period in December and January, due to the inattention of motorists.