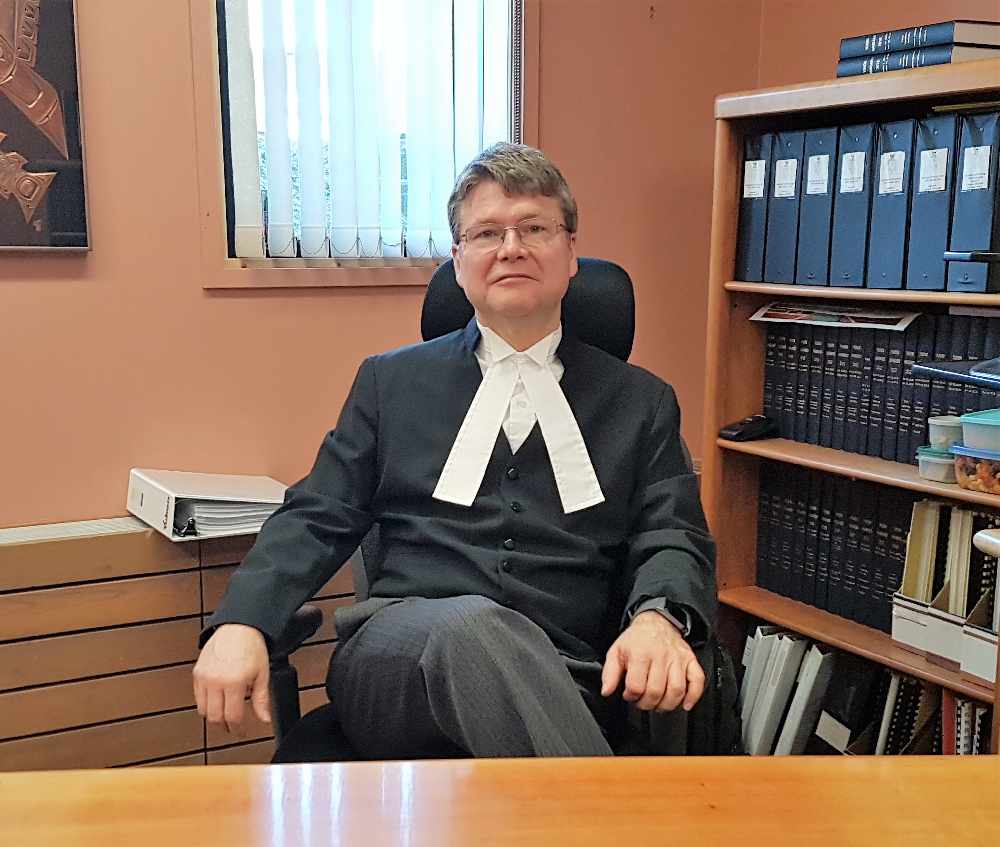 Floyd McCormick in his office on the last day of the sitting Tuesday morning. Photo: Tim Kucharuk/CKRW.
The 12-year tenure of Floyd McCormick as Clerk of the Assembly has come to a close.
The end of the Yukon Legislative Assembly's Spring Sitting also marked the last time as Clerk of the Assembly for Dr. Floyd McCormick.
McCormick, who officially retires on Friday, first joined the assembly in 2001 as Deputy Clerk and took over from Patrick Michael in 2007.
He says he hasn't had a lot of time for reflection since he announced his retirement in January.
"In addition to the usual work that I have to do when the house is in session, there's also been succession work with Dan Cable who's going to be my successor in here," McCormick said. "It also feels like people have been taking their last opportunity to pick my brain about anything regarding parliamentary procedure."
McCormick, who holds a doctorate in Political Science, says his own approach in an extremely-partisan place was to see all sides through a grey-coloured lens.
"Within the job itself, you have to train yourself to focus on matters of procedure where you are applying the rules that are meant to be applied equally to everybody," he said. "You're not a goal-oriented person the way politicians are, you are a process-oriented person."
McCormick was given a sendoff to wrap up proceedings Tuesday afternoon, with tributes from both sides of the house, and the speaker, along with a performance by the Midnight Sun Pipe Band.
He plans on sticking around the Whitehorse area and discovering more of what the territory has to offer.