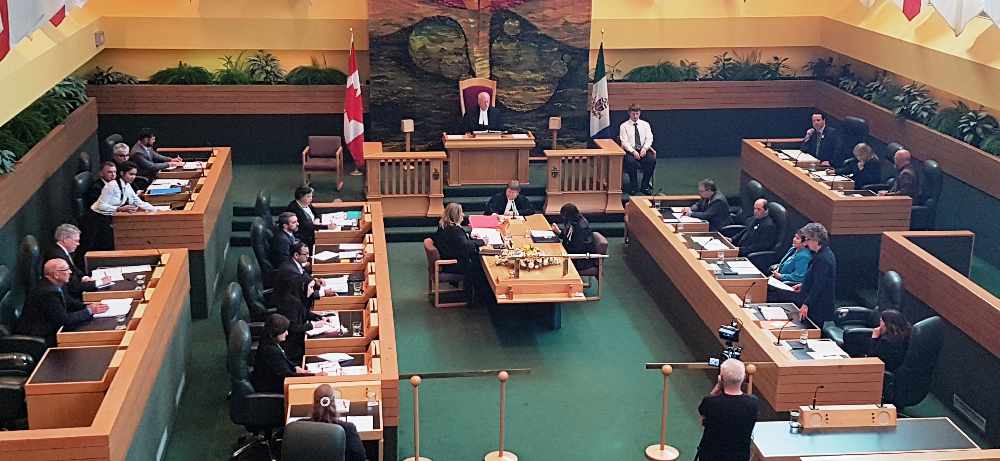 Yukon MLA's take their seats for the Fall Sitting on Thursday. The pandemic is sure to be a big topic of discussion. Photo: Tim Kucharuk/CKRW file.
A number of bills and a supplementary budget will come forward as MLA's get back in the house for the first time since March 19th.
The Fall Sitting of the Third Session of the 34th Yukon Legislative Assembly begins Thursday afternoon.
Speaker Nils Clarke will call the house to order at 1 p.m.
The Liberal government says it's planning to introduce legislation that would ban conversion therapy, provide paid and unpaid leave for victims of domestic violence. A supplementary budget will also be presented and include pandemic-related spending.
The Opposition Yukon Party says it's going to try and take a more constructive tone and offer more solutions in the legislature this sitting.
The NDP wants to see if the Liberals have an actual vision for the future, which includes implementing a living wage after essential workers got a wage top-up during the pandemic.
Legislative Assembly officials say special COVID-19 provisions will be put in place, including limiting the public gallery to 14 people, and the media gallery to three.
There will also be no Legislative Pages in the house.
The spring sitting was limited to nine days in March due to the onset of the COVID-19 pandemic.