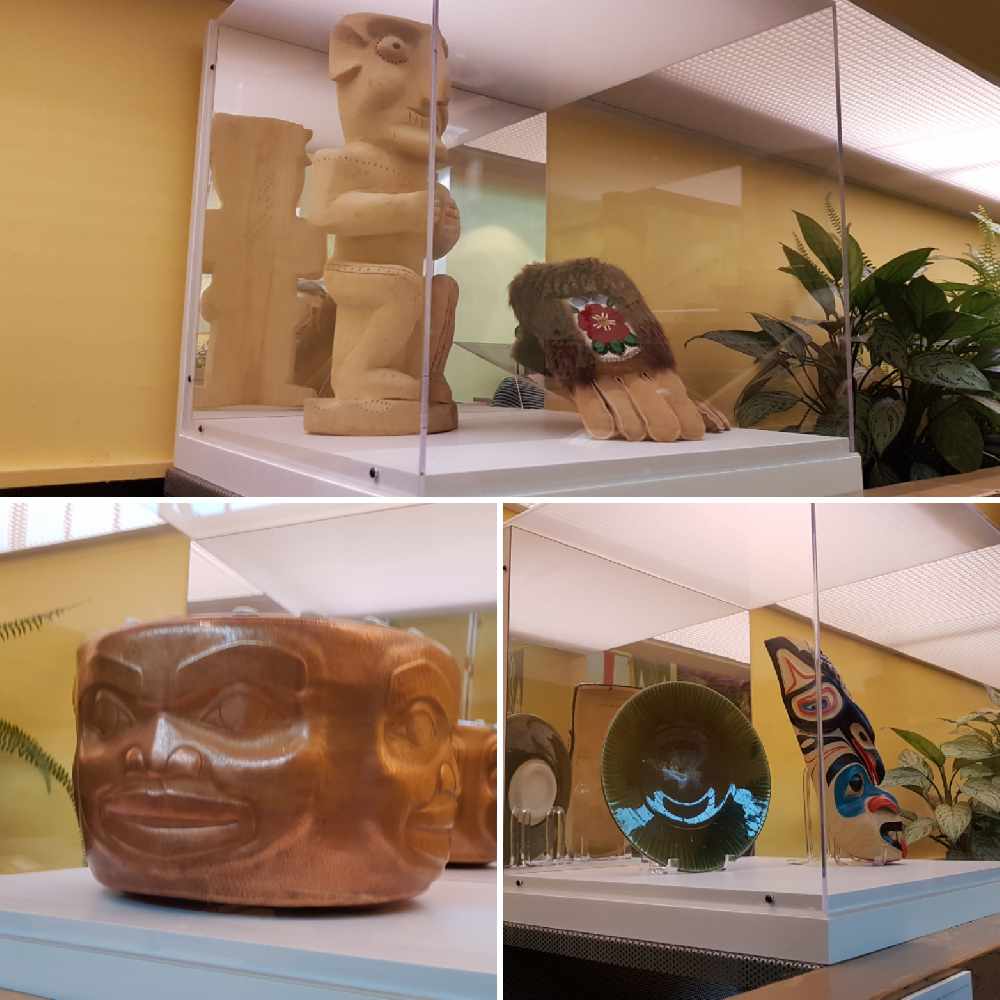 Some of the art on display in the Legislative Assembly. Photos: Tim Kucharuk/CKRW.
Pieces from the Permanent Art Collection have found a home in the assembly for the next few sittings.
The Yukon Legislative Assembly is welcoming some artwork from the Permanent Art Collection.
The six pieces were unveiled in the chambers on Friday morning.
Speaker Nils Clarke says they will be on display for the fall and spring sitting.
"We're so lucky to have the Yukon Permanent Art Collection which provides fantastic examples from art across the territory from various artists," Clarke said. "This is an amazing opportunity for the general public to see and enjoy this art."
The artists featured include Brian Walker, Ken Anderson, Phyllis Fiendel, Kitty Smith, Fanny Charlie, and Elisabeth Bosely.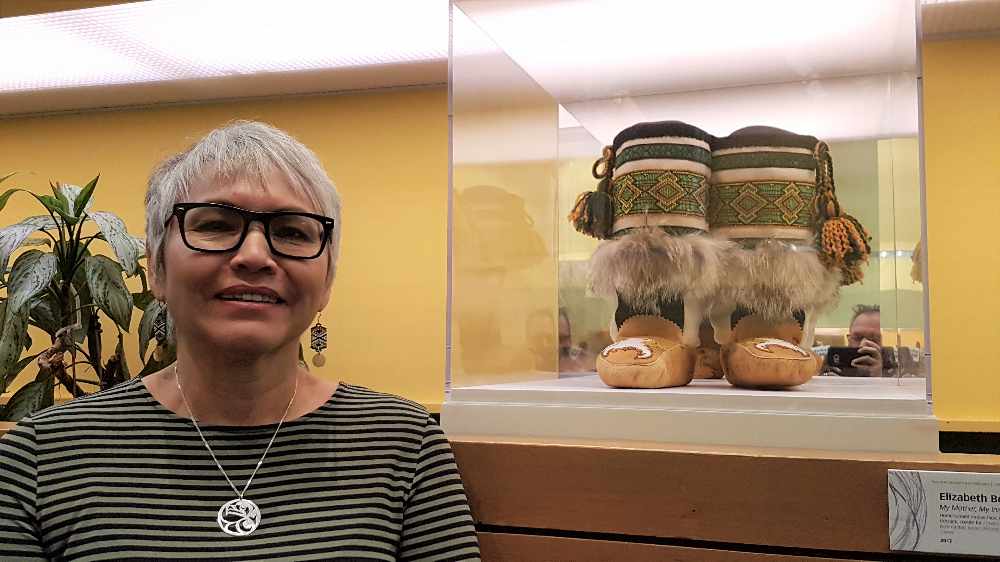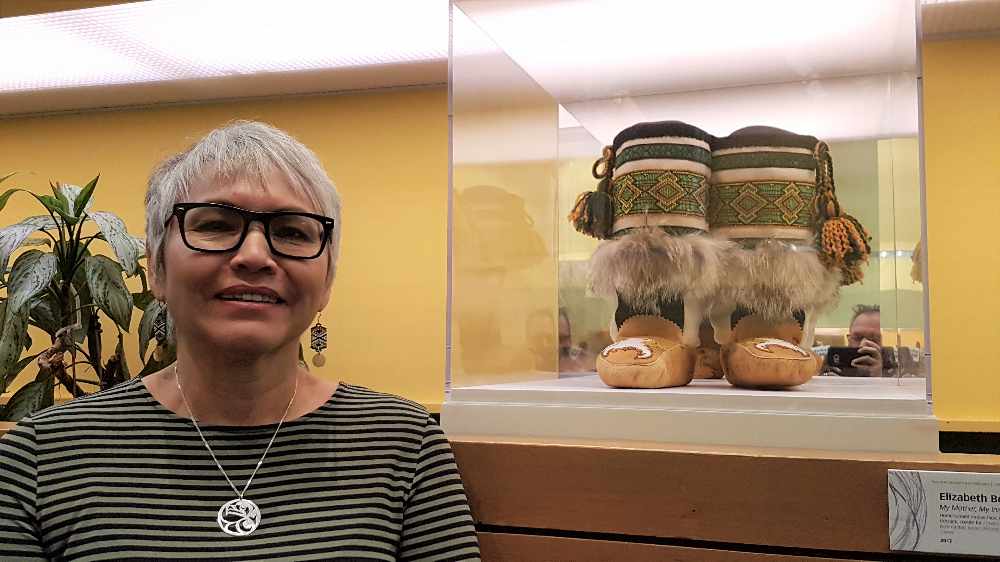 (Elisabeth Bosely with her art in the Legislative Assembly after Friday morning's ceremony. Photo: Tim Kucharuk/CKRW.)
Bosely is from the Teslin Tlingit Council and says she's honoured to have her work alongside some amazing artists.
"The piece (Kitty Smith) has on display is from 1940," Bosely said. "To be able to have my work on display with a distinguished elder like Kitty Smith is a real honour for me."
Bosely's piece titled 'My Mother, My Inspiration' is a pair of handcrafted mukluks that have been part of the collection since 2015.