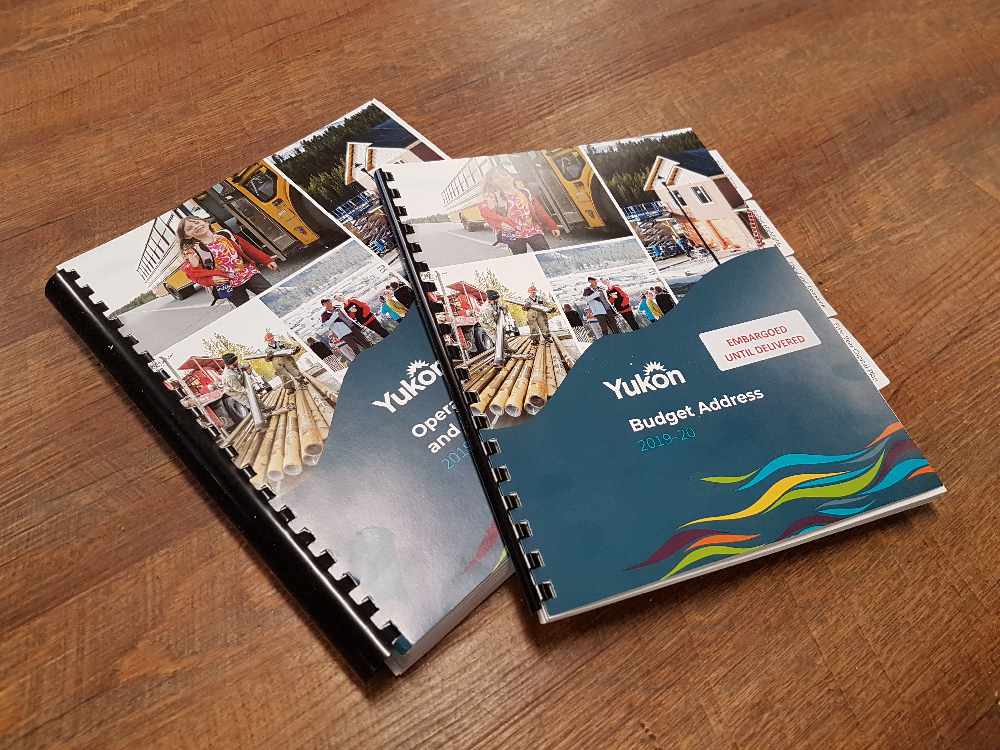 Another record budget for Yukon. Photo: Tim Kucharuk/CKRW
Premier and finance minister Sandy Silver outlines the 2019-2020 budget that focuses on the economy, affordable housing, education, health care and community infrastructure.
The Yukon government is bringing down a record budget.
Premier and finance minister Sandy Silver delivered the $1.5 billion dollar budget Thursday afternoon, with just over two-thirds of that--1.059 billion--coming from Ottawa.
Silver says it's a strategic budget that supports the programs people value, invests in Yukon's future, and sets a sustainable path forward.
"This is a budget for Yukoners. It represents the needs of all industries and considers all communities." Silver told the house.
"We have embraced decisions not for the sake of political expediency, but rather with deep consideration and long-term focus."
The budget contains a $5.9 million dollar deficit however, the government says it expects to return to a $5 million surplus next year.
There are no new taxes or fees.
Highlights include:
$19 million dollars for the new francophone school in Riverdale,
$8 million for work on the Carmacks bypass as part of the Resource Gateway project, and
$19 million to develop residential lots. Housing Initiatives Fund continues.
$4 million for the Challenge Disability Group's Cornerstone housing project in Whitehorse.
$12 million for paving the Dawson airport runway, aprons, and taxiways at the end of May weather permitting.
$50,000 for planning to relocate the Kluane Lake School from Destruction Bay to Burwash.
$2 million over two years for construction of portable classrooms.
35 per cent of the $1.2 billion dollar Operating and Maintenance budget is on Health and Social Services.
Education comes in at 15 per cent of that, and Highways and Public Works 12 per cent.
The budget also calls for the creation of 160 new public sector jobs, with 120 of those for Health and Social Services, mostly for staff at the Whistle Bend Continuing Care facility.
Silver also announced the creation of an Arctic Energy Fund, which will dedicate 50 million over 10 years to renewable energy projects.
Debate on the budget will continue throughout the spring, with passage expected at the end of the sitting.