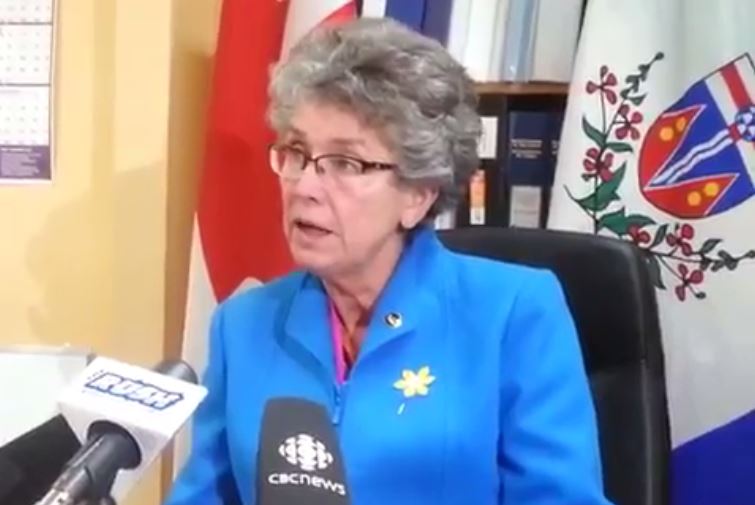 Yukon NDP leader Liz Hanson. Photo: Tim Kucharuk/CKRW file.
Liz Hanson says Yukoners should not be paying for abandoned oil and gas wells, while the government says past practices are changing.
Yukon's NDP leader says she doesn't want oil and gas wells in the Eagle Plains area to end up like the Kotaneelee wells near Watson Lake.
During Wednesday's question period in the legislature, Liz Hanson says taxpayers are on the hook for $1.8 million of the $2.4 million it takes to clean up one abandoned well in Kotaneelee, and she doesn't want the same thing to happen with Chance Oil's Eagle Plains wells.
"Can the minister tell this house if the review of Chance Oil's security is complete, and whether or not the security remains at $1.1 million dollars, or if not, will the minister inform this house what new security level has been set to safeguard Yukoners from having to foot the bill for yet another expensive clean up?" Hanson said.
"I take your comments seriously." responded Energy, Mines, and Resources Minister Ranj Pillai.
"I want to be working with our First Nations partners on how we look at security. That work with our partners, and that commitment just took place over the summer, and certainly we are going to continue that work."
Pillai says not the best practices were in place before, and the government is working on a reset of its approach to the oil and gas industry.