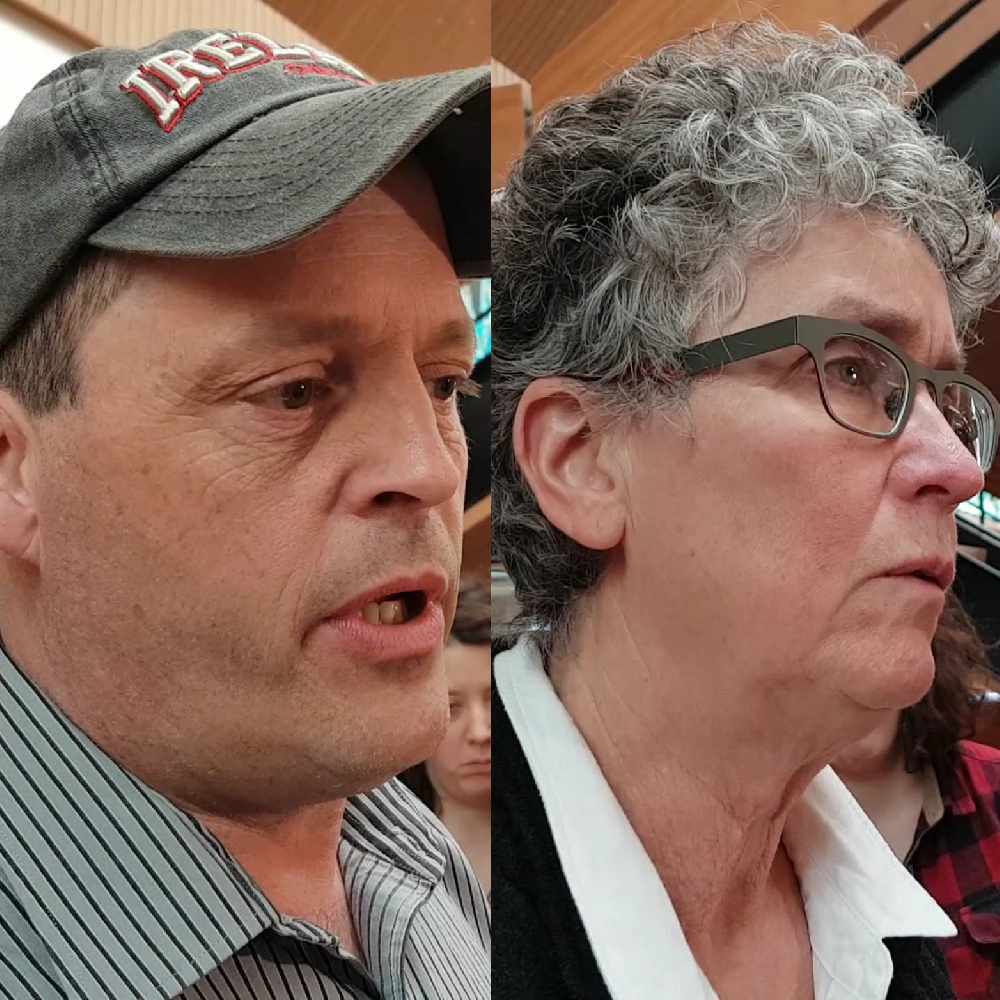 Left: Yukon Party Interim Leader Stacey Hassard. Right: Yukon NDP leader Liz Hanson. Photos: Tim Kucharuk/CKRW file.
Both the Yukon Party and Yukon NDP had their issues with the governing Liberals during 2018.
The Opposition Yukon Party spent much of 2018 grilling the Yukon Liberal government over the incoming carbon tax.
Interim leader Stacey Hassard says after pushing the government on how much the tax would cost Yukoners, how rebates would work, and even on how the tax would affect municipalities, the opposition didn't get many answers.
"We heard the premier say that things were 90 per cent complete. It was almost there. There were just a few minor details left to be determined." Hassard told the RUSH.
"It's unfortunate. The premier was a math teacher, so I would have hoped he would have know what 90 per cent actually meant because every question we asked after that there were no answers for us."
Hassard says there was also a lack of clear answers surrounding youth group homes, and school overcrowding.
He says in 2019 the Liberal government needs to start taking responsibility for some of their own actions, instead of just bouncing around from mess to mess until they hit it at the proper angle.
2019 could bring a leadership race for the Yukon Party, but Hassard says for now, he's enjoying serving all Yukoners, and working with a great team.
Meantime, the leader of the Yukon NDP says the lack of government response to affordable housing is one item which sticks out for her in 2018.
In a year end interview with the RUSH, Liz Hanson says the opioid crisis is another which made 2018 a difficult year for many Yukoners.
"As much as I'm pleased to see a response being taken by the government, we've said this to the minister in the Legislative Assembly, that we have to be serious about taking the (opioid) stigma away, if we're going to have an open conversation and get this out in the open." Hanson said.
Hanson says the government is still facing questions on land use planning, adding First Nations, non-First Nations, and stakeholders have to be involved going forward or there will be disputes.
2019 will see Hanson step aside as leader, and she says she's excited to see who will come forward in the leadership race, and will support whoever is elected on May 4th.
(Audio: Tim Kucharuk speaks with both Hassard and Hanson.)
Stacey Hassard
Liz Hanson