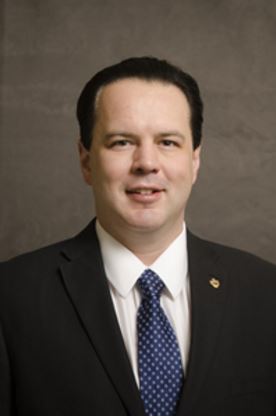 Yukon Party Finance Critic Brad Cathers (Yukon Legislative Assembly)
The Yukon Party opposition is acknowledging they could have been more specific on a climate change strategy
The Opposition Yukon Party says the Auditor General's report on climate change actions by the government from 2006 to today didn't take into account the government of the day's energy strategy.
Finance Critic Brad Cathers says the audit focused on the government's climate change strategy, which pointed out the lack of commitment timelines.
"Some of the specific commitments made in the energy strategy such as increasing renewable energy production by 20 per cent by 2020 and the commitments made around reducing the demand on electricity through programs like the 'Good Energy Program' were not counted for the purposes of this."
Cathers says the Yukon Party government of the day should have done a better job linking the energy strategy to climate change, and provided more specific timelines.
"The climate change strategy was one that developed in part through collaboration with a number of departments but led by environment, and I think it's a fair criticism to say that perhaps there should have been more specific timelines in that area."
Cathers says it will be up to the opposition now to provide suggestions to the Liberal government on the territory's climate change strategy, and to pressure the government on its carbon tax plan.