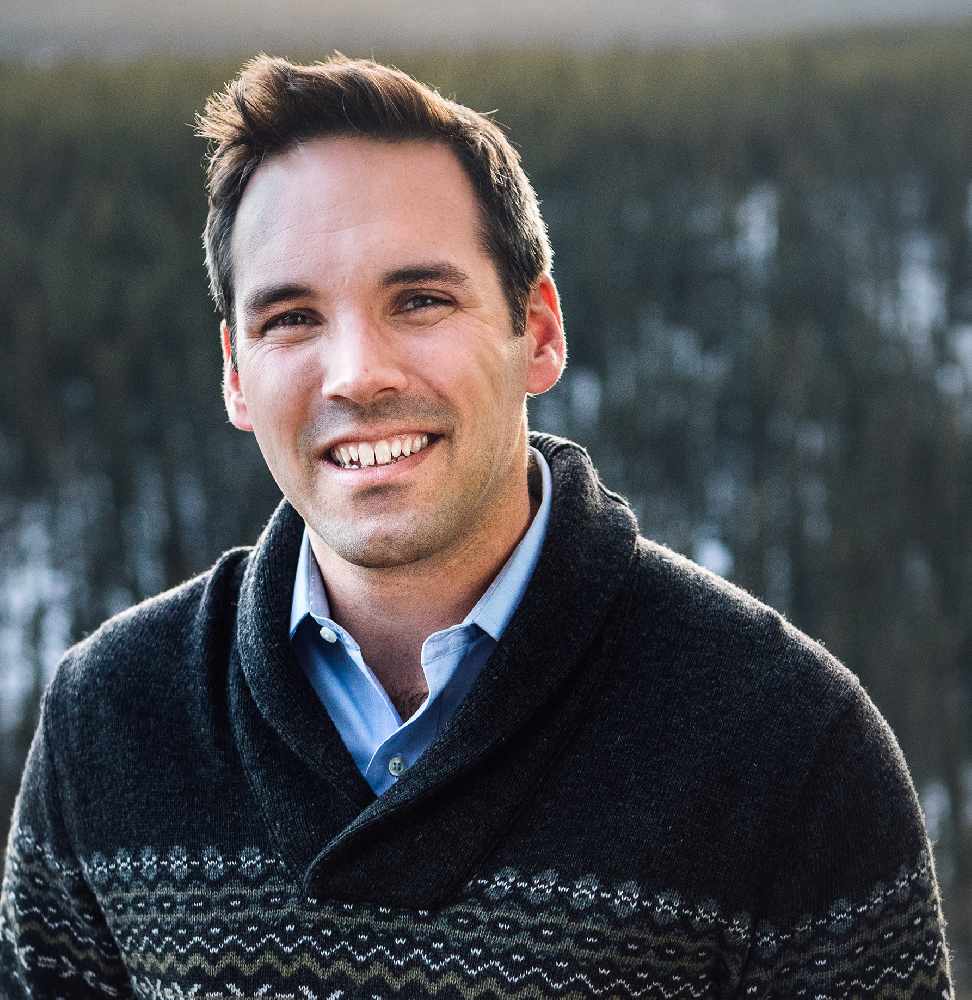 Currie Dixon. Photo supplied.
Former cabinet minister Currie Dixon says he's ready to jump back into politics.
The Yukon Party has its first candidate for leader.
Former Pasloski cabinet minister Currie Dixon says he's going to seek the leadership. Dixon, who was in charge of Economic Development, Environment, Community Services, and the Public Service Commission, says he wants to maintain the party's core values.
Dixon says after taking a step back over the past three years, he's recently been thinking about politics and believes he has something to offer.
"I believe that my experience as a cabinet minister, my time working in both the private sector, and the public service, and my academic background combined give me the right set of skills to be a strong and effective leader for the Yukon Party," Dixon told the RUSH.
Dixon, who holds two degrees in political science, says while the party under his watch will keep with fiscal conservatism, he will focus intently on growing and diversifying the economy.
"With that same earnest effort that we've approached those issues, I think that we also have to push the party forward to ensure we are a progressive party, and inclusive party, and one that takes very seriously the role of First Nations governance in this territory," Dixon said.
The 34-year-old did not seek reelection in 2016 and instead took a few years to focus on other priorities including the private sector.
It was announced this week the party will pick a new leader on May 23rd.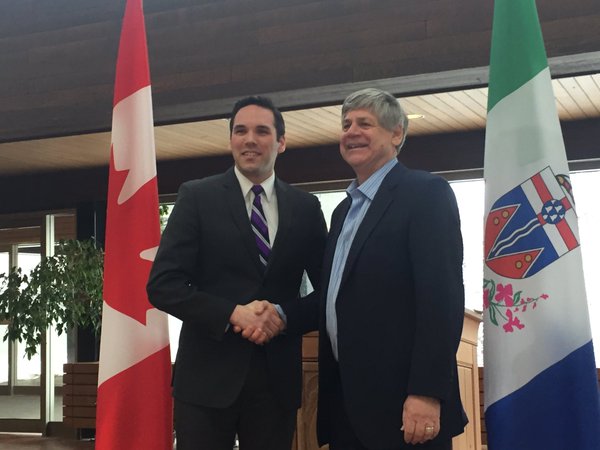 (Dixon at an economic development announcement with MP Larry Bagnell in March of 2016. Photo: CKRW file.)