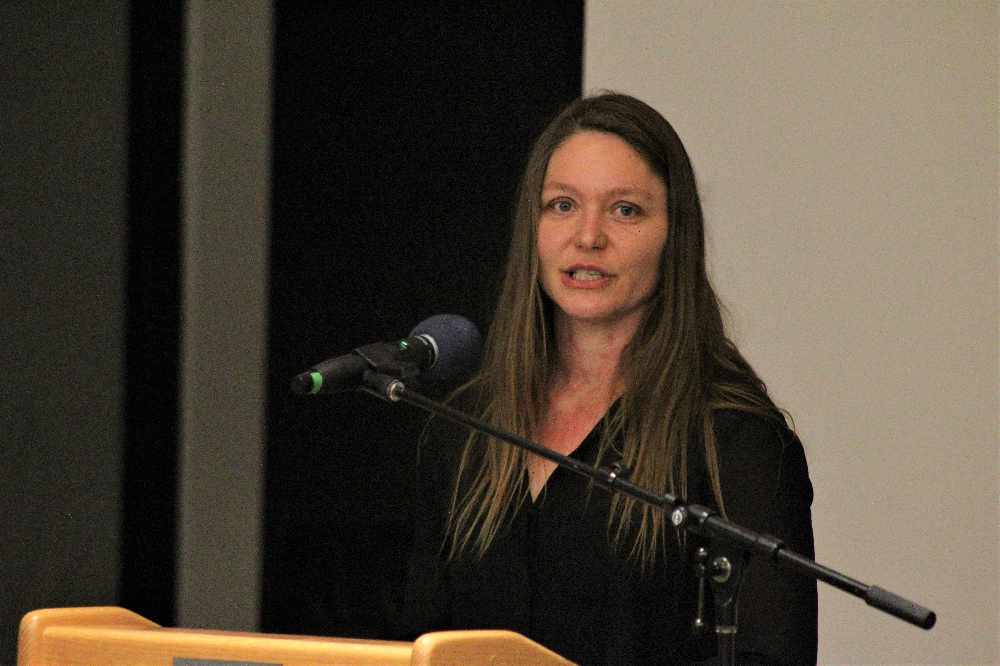 Artist Rebekah Miller explains her piece as a way to value life's beauty in death. By John Kennedy / CKRW
11 new works of art have been added to the Yukon Permanent Art Collection and are being displayed in the Innovation Commons at the college.
Whitehorse's Yukon College is now home to an exhibit featuring 11 new works of art from the Yukon Permanent Art Collection.
The innovation commons is now holding The Natural Connections exhibit, a gallery featuring artwork that conveys aspects of living in the north while putting emphasis on nature, people and the changing world.
Culture Minister Jeanie Dendys says She is always fascinated by the new art added to the collection.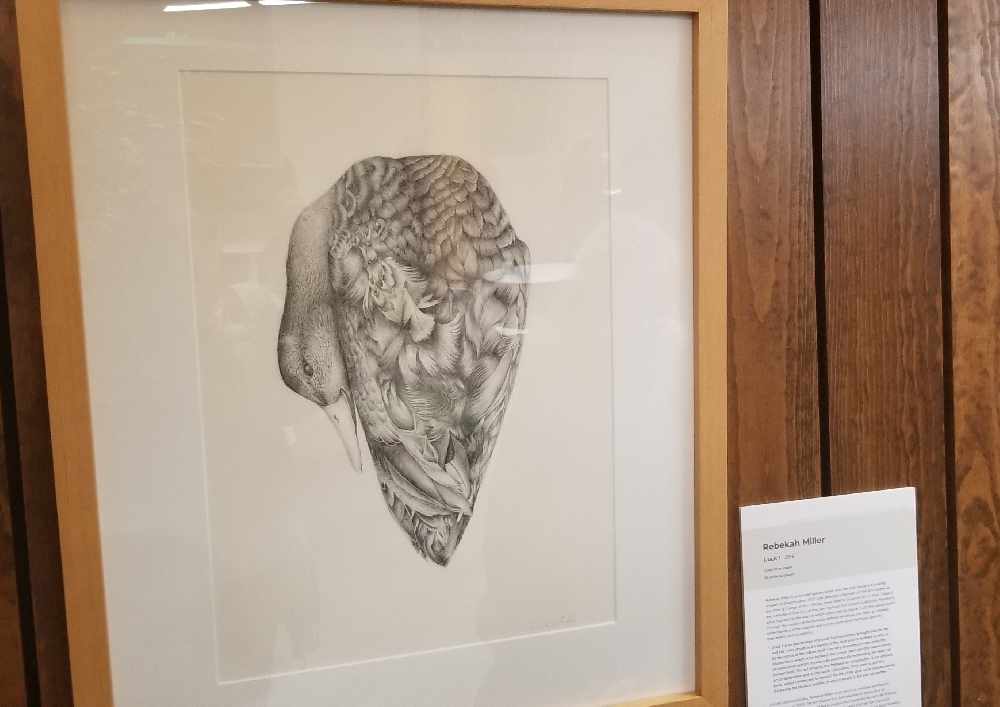 "Every time I attend the new acquisition exhibition, I'm moved by the artist's excellence, the talent we have in the Yukon is astounding."
Artist Rebekah Miller says her graphite illustration "Duck 1" is a celebration of the animal through subjugation.
"I think in many cases, we can be fascinated by the beauty and the habits of an animal while also wanting to possess it. In a strange way, I found the duck was more beautiful than it ever could have been in life, simply because I was able to hold it and be closer to it than I would have been otherwise."
New art submissions are now being accepted for Yukon's Permanent art collection.
The display will be available for public viewing until April of 2020.
PHOTO: Miller's rendition of "Duck1". By John Kennedy / CKRW