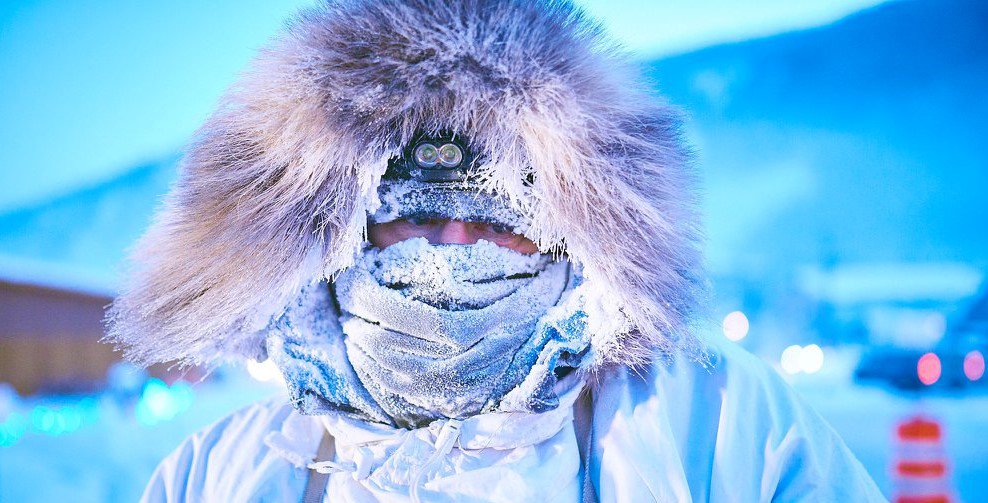 Whitehorse musher Rob Cooke arrives in Dawson Friday morning. Photo: Chance McLaren/Yukon Quest.
A dog on Hugh Neff's team passed away Thursday night, while a musher from Alberta is recovering from injury in a Fairbanks hospital.
A dog has died on the Yukon Quest trail.
Officials say Bobby, a member of two-time champion Hugh Neff's team passed away overnight while Neff was parked at the Clinton Creek stop outside of Dawson.
Race Marshall Doug Harris says he'd been in contact with Neff Thursday afternoon, who indicated he was going to break overnight at the stop with his young team before running into Dawson and scratching from the race.
The expired dog is being brought to Dawson by race officials for a necropsy.
Neff is on his way into Dawson, and was expected to arrive later in the afternoon.
Meantime, one musher is in a Fairbanks hospital after signalling for help south of Eagle.
Alberta's Jason Campeau had to be airlifted out after suffering an unknown injury on the trail Wednesday afternoon.
Harris tells the RUSH it was quite the effort to get Campeau to hospital involving state troopers and the military.
Arrangements are being made to get his dog team to handlers in Dawson.
His wife Jennifer was also in the race, and she scratched in Eagle after getting the news.
Swiss musher Severin Cathry was withdrawn from the race Friday morning, after hitting his help button outside of Eagle.
Officials determined he was okay, and Cathry is now mushing his team into Dawson.
Whitehose musher Rob Cooke arrived in Dawson in 15th place just after 8:30 am, with 13 dogs on the line.
Cooke told the Quest's social media page, the cold weather is affecting his team.
Allen Moore left Dawson Friday morning, with five others eligible to leave through Friday night.