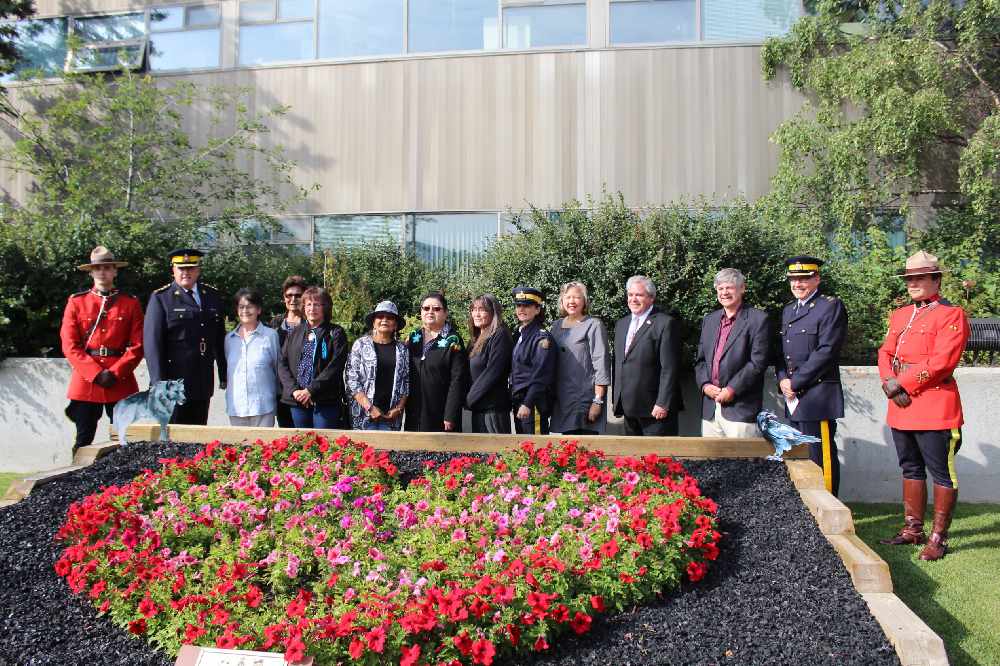 Members from the RCMP, the Kwanlin Dun First Nation, and Ta'an Kwäch'än Council gather behind the garden for a photo. By John Kennedy / CKRW
The R-C-M-P's M Division headquarters in Downtown Whitehorse is taking another step toward reconciliation efforts with First Nations.
Yukoners may have noticed a different look outside the R-C-M-P's M Division headquarters in downtown Whitehorse recently.
A heart garden has replaced the M outside the detachment on Fourth Avenue as a joint reconciliation initiative between the force, Kwanlin Dun First Nation, and Ta'an Kwach'an Council.
R-C-M-P M-Division Commanding Officer Scott Sheppard says this garden represents a fairly meaning metaphor to him.
"A garden is like a relationship; If it isn't cared for; if it isn't nurtured, it doesn't develop and it doesn't grow or bare any fruit. While this is a small gesture on the part of the RCMP, we hope that it will continue to serve as a reminder to everyone who sees it of our lasting commitment to lasting reconciliation."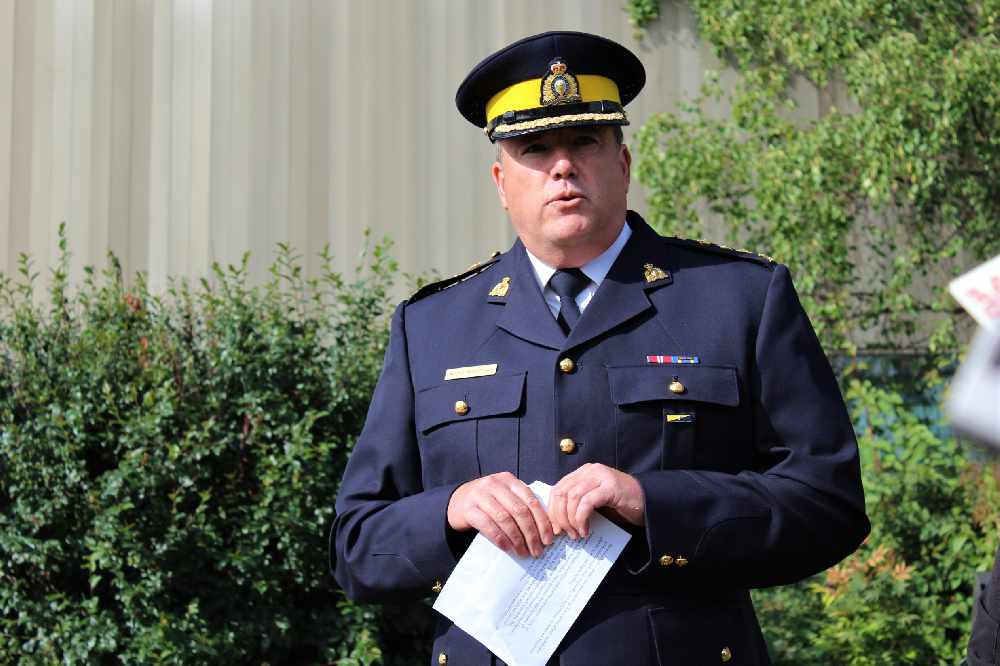 K-D-F-N councillor Jessie Dawson says the garden is a good start.
"This is a start and we still have a ways to go but this is a great start. I'm happy to hear that we're not only doing this here in the Yukon but across the territories and that's a beautiful gesture."
A ceremony was held in front of the RCMP M-division headquarters late Tuesday morning.
PHOTO: R-C-M-P M-Division Commanding Officer Scott Sheppard giving remarks at Tuesday's ceremony. By John Kennedy / CKRW