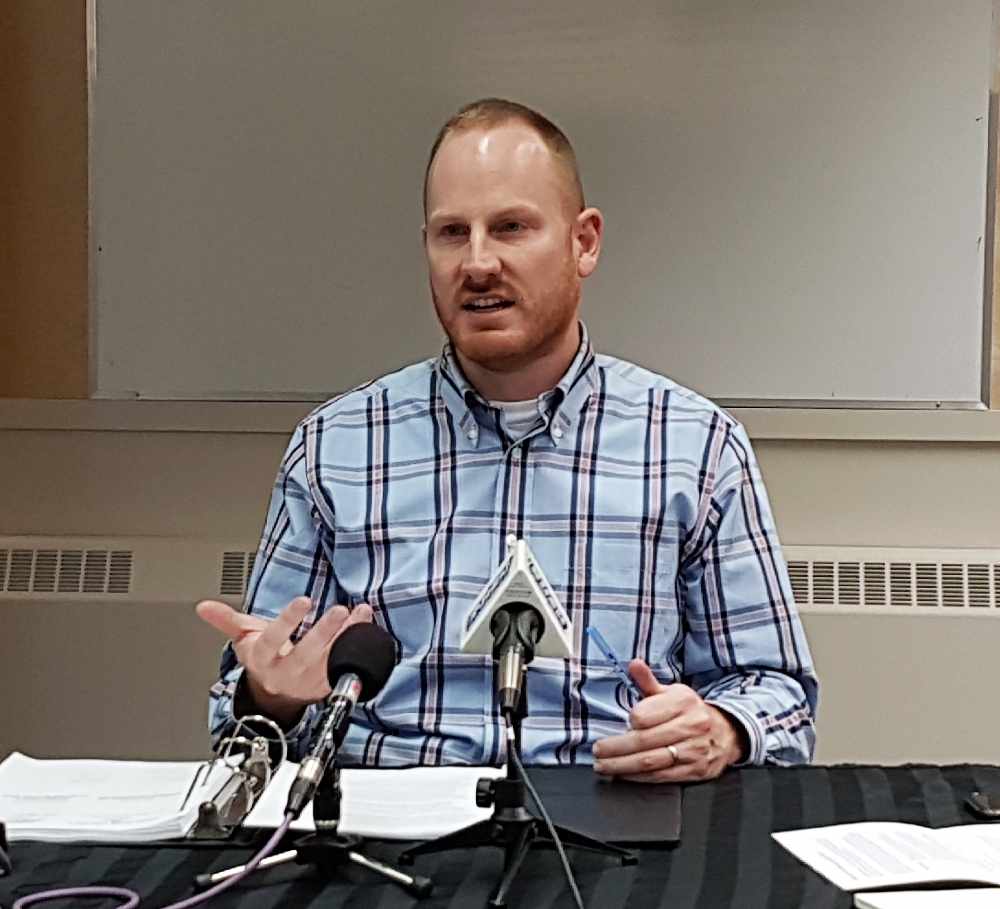 Jeff Sunstrum answers questions at Friday's media technical briefing. Photo: Tim Kucharuk/CKRW.
The act regulating Yukoners personal information, and what can be made public is getting an update.
The Yukon government is releasing more details on a new Access to Information and Protection of Privacy Act.
The act was introduced in the legislature last week, and if passed later this fall, it would take another year or two to develop regulations to implement the act.
Senior Access and Privacy Analyst Jeffery Sunstrum with Highways and Public Works told reporters during a technical briefing on Friday, the main goal is to enhance protections of personal information.
"We're looking to improve service delivery, and as well making more information available to the public without having to submit an ATIPP request."
Sunstrum says the public will also be able to see who falls under ATIPP legislation.
"That way a citizen can look to see whether that entity or institution is or is not subject to the act. So everything will be listed publicly." Sunstrum said.
"So if you're a municipality, and you've been prescribed, you can then check to see if your municipality has been prescribed."
Other changes include a framework for municipalities under ATIPP legislation, and creations a privacy officer position for those who fall under the act,
The act also streamlines the process reporters have to go through during an ATIPP request.