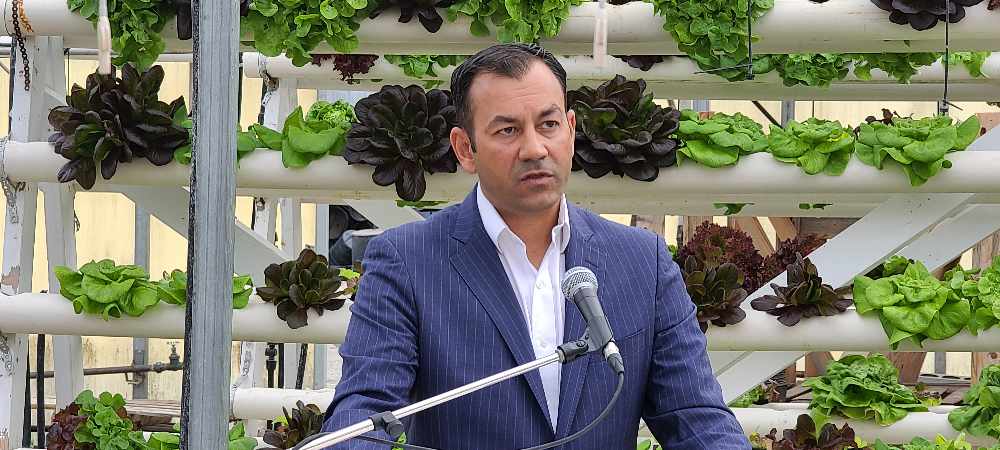 EMR Minister Ranj Pillai at Wednesday's policy reveal at Yukon Gardens in Whitehorse. Photo: Tim Kucharuk/CKRW.
The 10-year guiding document speaks to increasing local food production among other initiatives for the farming sector.
Yukon food producers now have an updated policy to guide them for the next ten years.
The Yukon Government's 'Cultivating Our Future' Agriculture Policy was released Wednesday which focuses on increasing local food production, producing high-quality products, contributing to the economy, and leaving a positive impact for future generations.
Energy, Mines, and Resources Minister Ranj Pillai says the policy comes at a good time as the pandemic has put the focus on Yukon-grown food.
"How this is going to affect our health by making sure we have locally-grown food," Pillai told media in a greenhouse at Yukon Gardens.
"It's about reducing the energy we use as of course so much of our food continues comes up the highway. But it's also going to enable individuals who want to get into this sector, policy items that will help us."
Pillai gives the example of having new farmers lease land instead of buying property.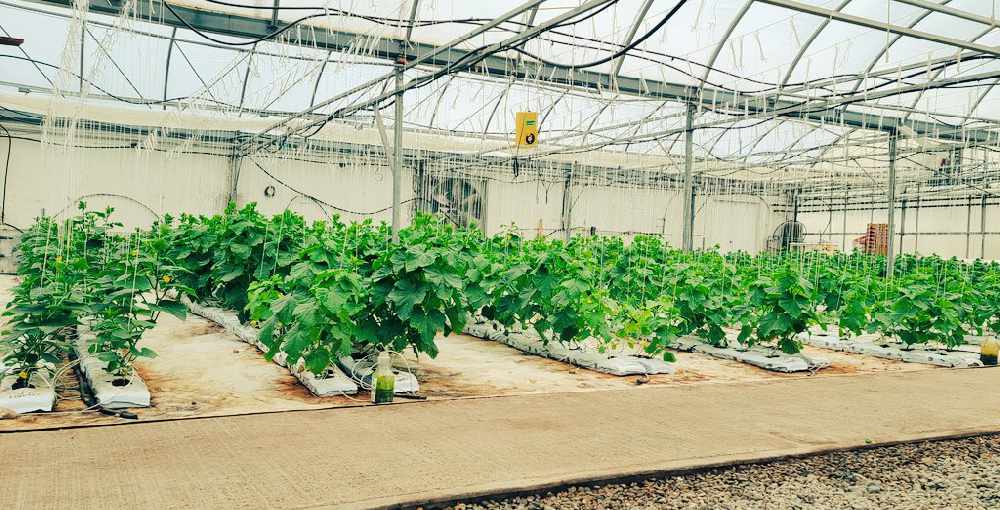 (The Yukon Gardens greenhouse. Photo: Tim Kucharuk/CKRW)
Industry Reaction
Lorne Metropolit with Yukon Gardens has been producing food in the territory for nearly 40 years and says the pandemic has resulted in double the demand for local food.
"We have never seen such local consumption and demand for locally-grown, (and) raised (products)," said Metropolit.
"(The current situation is) something for us to consider our basic needs regarding food. And it's still growing."
Sonny Gray with the Yukon Agriculture Association is pleased with the policy saying it will be beneficial for farmers over the next 10 years.
The goals of the updated policy include identifying and improving arable land for agricultural purposes, prioritizing agriculture-related infrastructure, and increasing farming opportunities.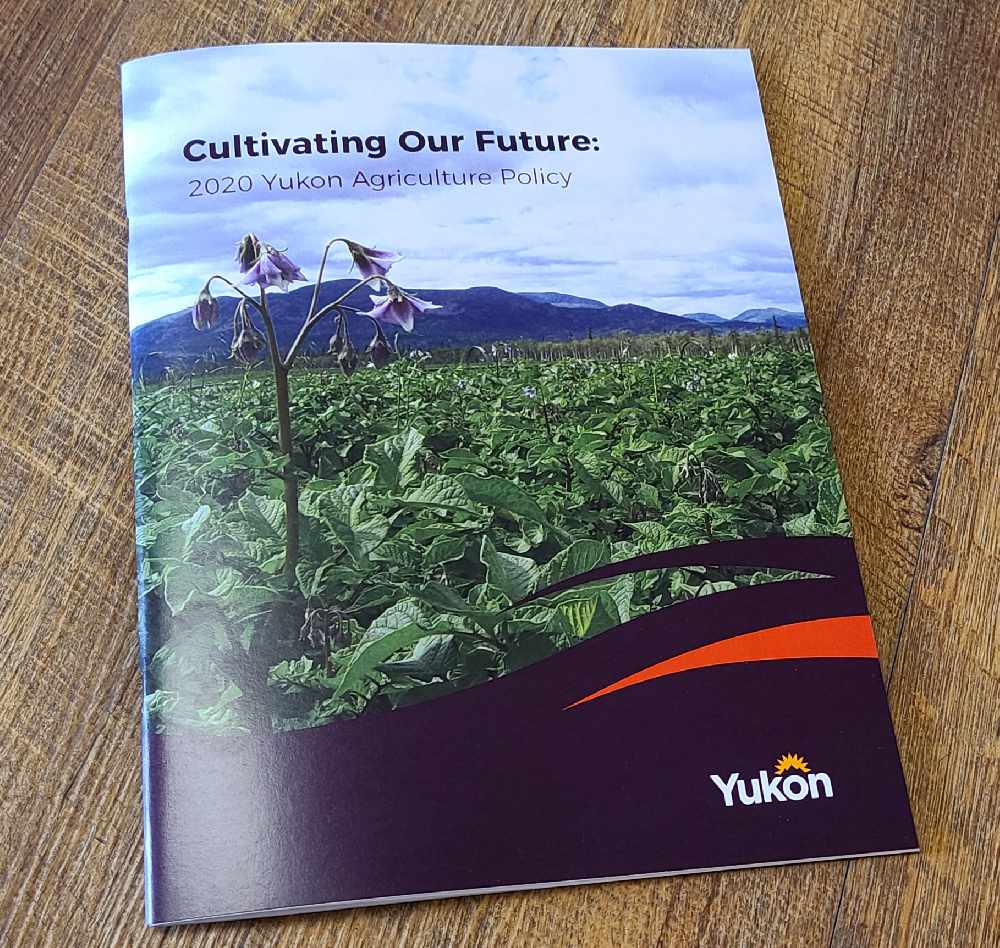 The 42-page policy has been in development for the past three years with the support of the Agriculture Association, farmers, First Nations, and the public.
This is the fourth update to the policy which was first put in place in 1982. A release indicates there are 142 farms in the territory.
Sonny Gray with the #Yukon Agriculture Association says the policy will be beneficial for farmers over the next 10 years. He talks about how the policy came together. pic.twitter.com/7O9J2i3IsA

— Tim Kucharuk (@TimKucharuk) July 15, 2020