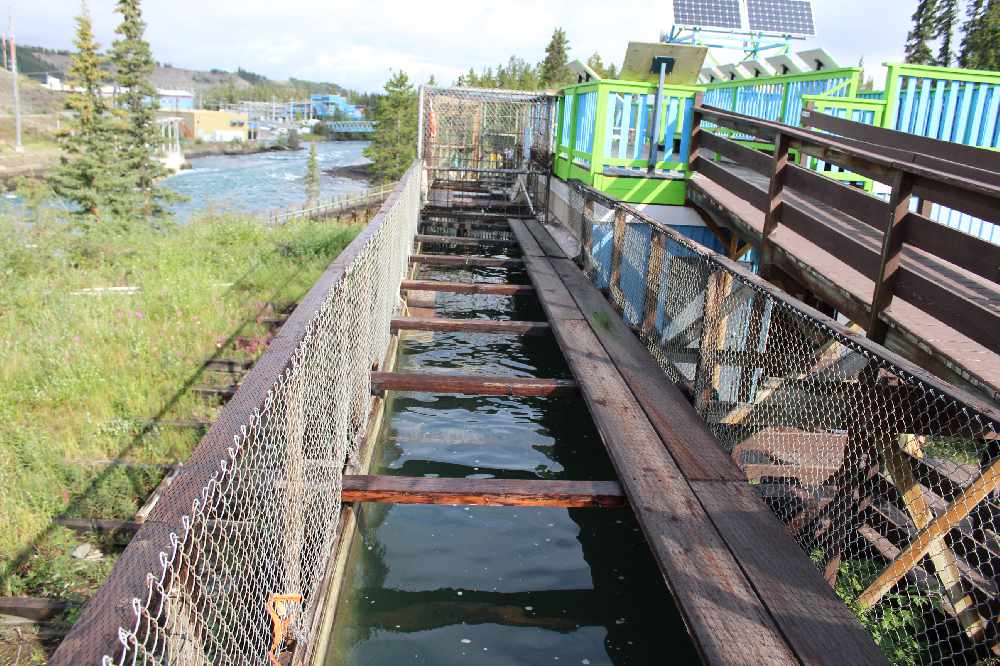 The Whitehorse Fish Ladder has seen fewer salmon this season than before. PHOTO: By John Kennedy / CKRW
Yukon Salmon Sub-Committee says this year's unusual salmon numbers are spawning questions: Where'd they all go?
Fewer Yukon River Chinook salmon are crossing into the territory than expected.
Yukon Salmon Sub-Committee Executive Director Elizabeth MacDonald says this year's numbers exceeded the forecast at Pilot station, Alaska, with 219 thousand salmon forecasted to pass into Canada.
MacDonald says only 47 thousand of those salmon crossed the border, and that's where the concerns are coming from.
'Who knows. right? Because if they were harvested in Alaska, then we could have exceeded the forecast as well, but we won't know that until the fall, once we have harvest numbers."
She says if the harvest numbers don't reflect the missing fish, there will have to be some difficult points of discussion at the Yukon River Panel this winter.
MacDonald says the Fish Ladder in Whitehorse has seen the least fish overall.
"The numbers there are very low compared to the past, and it doesn't look like we'll even meet the lowest count on record, which was I think around 200 salmon."
She says it's possible that environmental factors such as lower water levels on the river or higher temperatures could be responsible for the low salmon count, but they won't know for sure until Harvest numbers from Alaska come in near the end of fall.