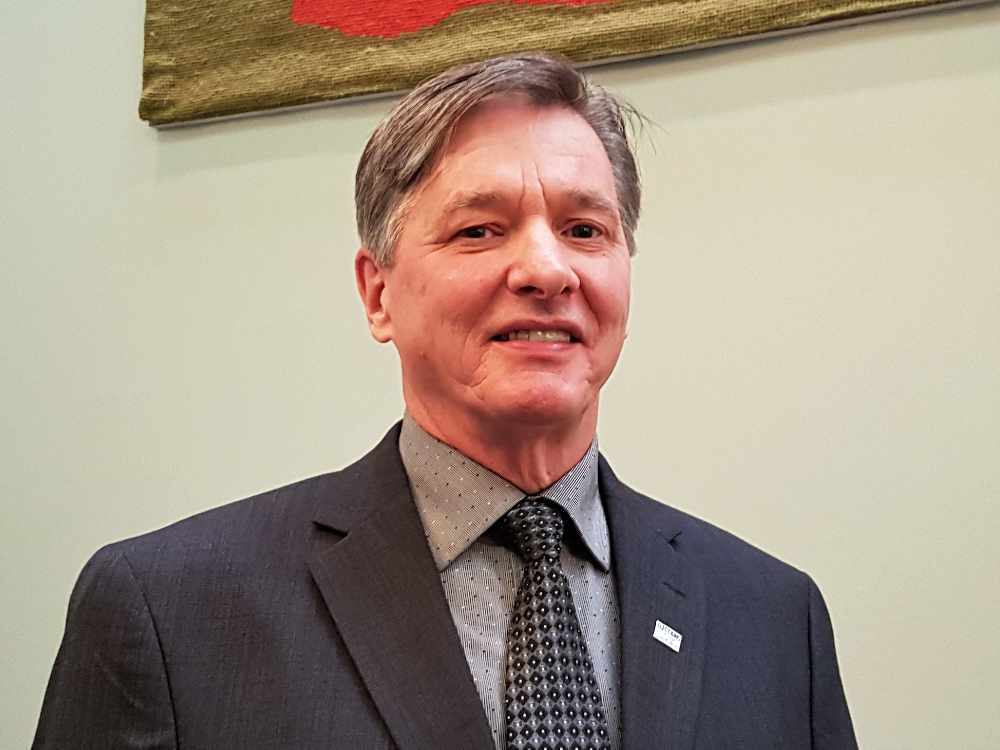 Chief Electoral Officer Maxwell Harvey. Photo: Tim Kucharuk/CKRW.
There were five votes to fill council positions in Whitehorse, Mayo, and Faro.
Elections Yukon says all 26 school councils in the territory are now set.
Elections were held at five of the schools on Monday. Del Van Gorder School in Faro, J.V. Clark in Mayo, and Selkirk Elementary, Christ the King Elementary, and Holy Family Elementary in Whitehorse.
282 people turned out to vote, with a further 41 people voting by mail-in ballot.
The overall numbers have 104 of the 127 positions filled, which is up from 86 in 2018.
Chief Electoral Officer Maxwell Harvey says the overall excellent results reflected engaged community leaders who put their names forward to become involved in the education of youth.
Harvey says this election produced more candidates, more members, and completely filled more school councils than in the previous two school elections since 2016.
The next election is set for May 2022.
Here's the unofficial results of Monday's 5 #Yukon school council elections. pic.twitter.com/6Ylxo24YOt

— Tim Kucharuk (@TimKucharuk) October 6, 2020