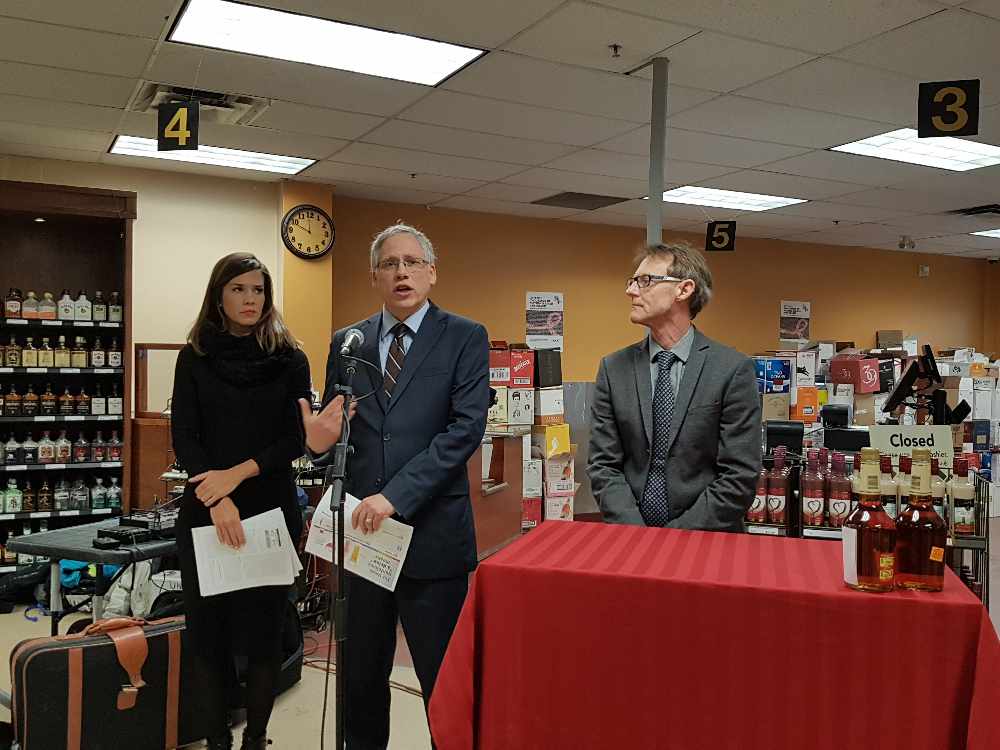 Study co-lead Erin Hobin (left) with Minister John Streicker and Yukon CMOH Dr. Brendan Hanley at the launch in November 2017. Photo: Tim Kucharuk/CKRW file.
The Northern Territories Alcohol Labels study ran from November 2017 until July 2018 in Whitehorse and Yellowknife.
A much-talked-about study looking at the effects of visible warning labels on alcohol cans and bottles in Yukon found the messaging prompted many people to cut down on their drinking.
The Northern Territories Alcohol Labels study had about 300,000 labels outlining the health risks of booze put on 98 percent of containers from November 2017 until July 2018. Researchers from the University of Victoria and the University of Toronto found sales of labelled products dropped by 6.6 percent.
Study co-lead Erin Hobin says their findings were taken from sales data and a survey.
"All of the results from both the sales data as well as the surveys consistently showed that consumers in Whitehorse were more aware, and more knowledgeable about alcohol-related health risks and that sales decreased during the intervention period."
Hobin found the public supported the idea. She says the authors will consult with the federal and territorial governments about making the labels a part of an overall alcohol awareness campaign.
"(The study) demonstrated that highly-visible brightly-coloured yellow and red alcohol warning labels are an effective way of communicating important information about alcohol's health risks and how consumers can drink more safely," Hobin told the RUSH.
The study was interrupted by three months from objections by industry which saw the labels taken off then put back on for the last four months.
It was the first real-world look at how such labels affected people's drinking habits. Hobin says the Yellowknife portion of the study returned similar results.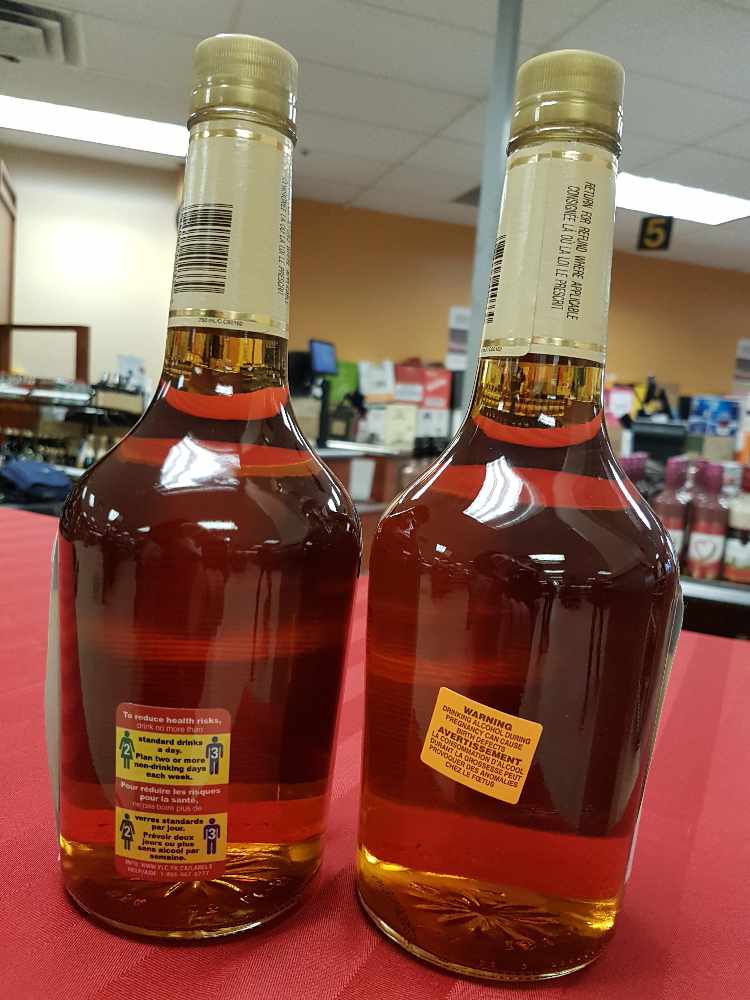 (The label on the left was part of the study, while the label on the right was previously in place. Photo: Tim Kucharuk/CKRW file.)