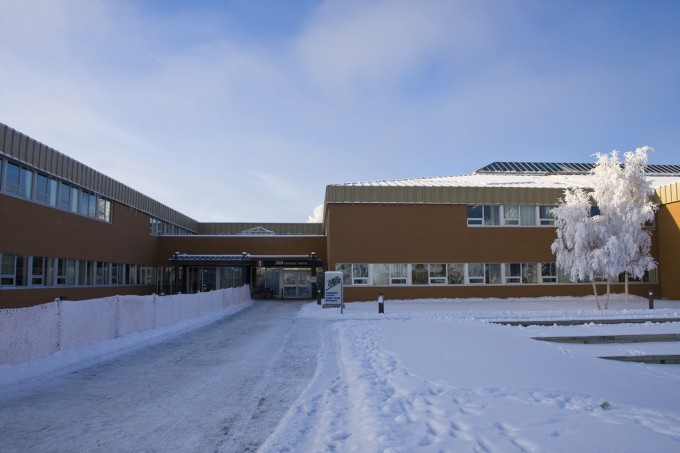 The main entrance for the soon-to-be Yukon University campus in Whitehorse. Photo: Tim Kucharuk/CKRW file.
The Yukon government says legislation creating the north's first University is in place along with a board of governors and celebration date.
The Yukon government is releasing more details about Yukon College's changeover to Yukon University.
A release says the Yukon University Act has now been proclaimed by the Commissioner in Executive Council, which paves the way for May's transition.
YG says the official launch will be on May 8th with a convocation ceremony for the first graduates, and a community celebration to follow the next day.
Meantime, former Yukon Energy Corporation President and CEO, and former Liberal government Chief of Staff David Morrison will serve as the chair of the new Yukon University Board of Governors.
Interim board chair Tom Ullyett has now been appointed as an inaugural board member, with the College board of governors becoming the University board. The board will increase from 12 to 17 members.
The University will offer two made-in-Yukon degree programs; a Bachelor of Arts in Indigenous Governance, and a Bachelor of Business Administration.