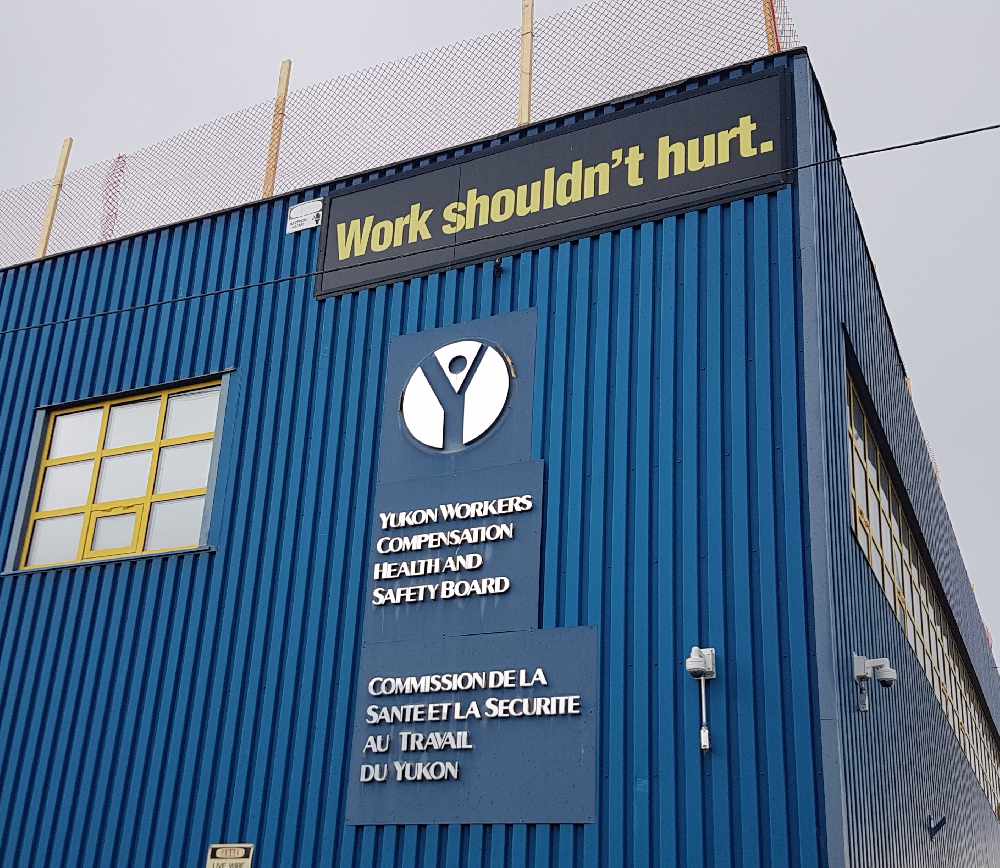 The WCB building in downtown Whitehorse. Photo: Tim Kucharuk/CKRW file.
The Workers' Compensation Health and Safety Board reports some Yukon employers will be paying more and others less as they look to bring the Compensation Fund within range.
The Yukon's Workers' Compensation Health and Safety Board says assessment rates will change moderately in 2020.
WCB says the rate change for next year comes as the Compensation Fund nears its target range, as at the end of 2018 it was at 132 percent. Policy dictates it should be in the 120 percent range.
The board says the outfitting industry is being reclassified from Resources and Transportation low to medium to align more closely with the higher rate group and ensures fairness and balance within the system.
WCB says the Services Medium rate group will see the biggest rate jump of 7.1 percent, with Resources and Transportation low having the largest decrease of 10.3 percent.
Officials say they continue to work with employers and workers on safety in the workplace, as claims costs are a major driver of assessment rates.