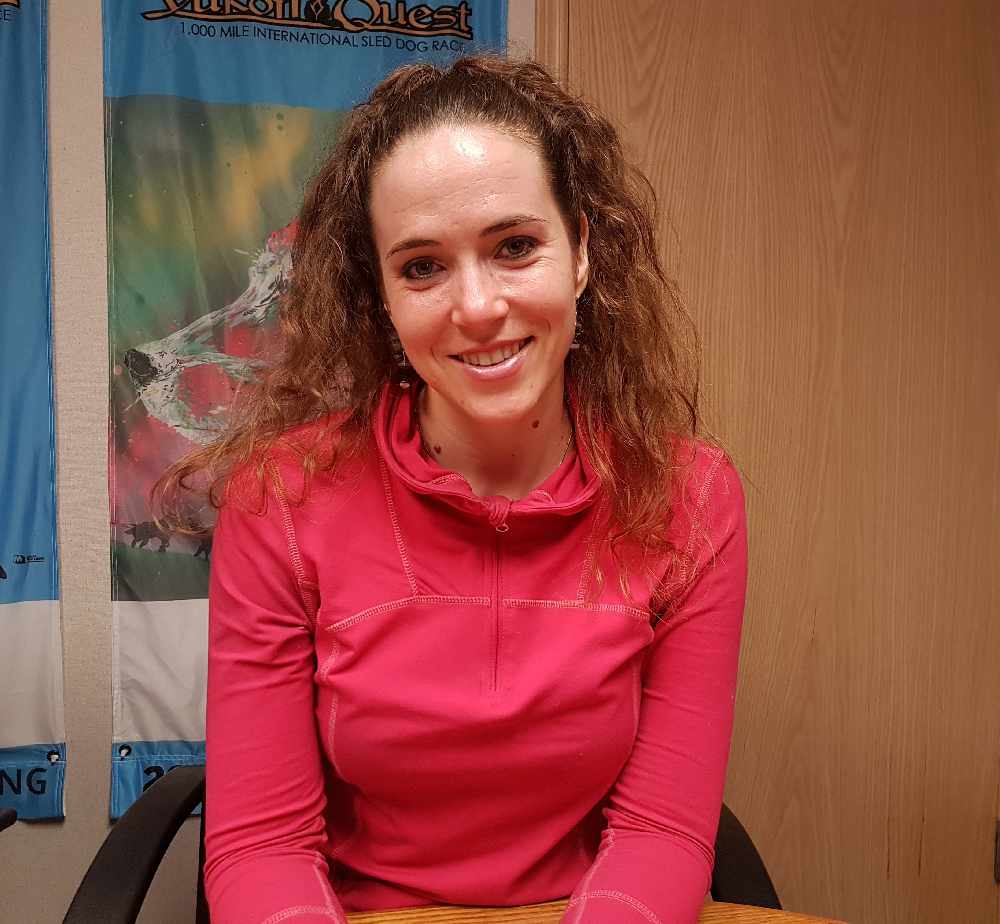 Morgan Wienberg. Photo: Tim Kucharuk/CKRW.
Morgan Wienberg runs Little Footprints Big Steps and is back in Whitehorse for a couple of events.
The Yukon co-founder of a child-rescue organization in Haiti is back in the territory to update and thank in person all those who have supported her efforts.
Morgan Wienberg of Little Footprints Big Steps is giving a talk at Yukon College Tuesday evening at 7 p.m.
"That will be more of sharing my story, and updates about progress we have had in the organization," Weinberg told the RUSH. "Also, (it will provide) a chance to answer questions about what my journey has been like, what the challenges are, etcetera."
Wienberg's group provides support for over 450 families.
She notes some of the kids she helped over the years are now coming back to work with her.
"When we started working with them, (they) were children, and to see all that they've grown up into, I never dreamed I would have been able to impact their lives to that extent," Wienberg said. "It's amazing to see them grow I think like anyone with children when you look at them in photos when they were younger and see where they've reached now."
An Art to Heart fundraiser will be held on Thursday at the Westmark Whitehorse which will include outtakes from a documentary in production on her work, and the unveiling of the film's name and the official trailer.
(Audio: Senior Reporter Tim Kucharuk in conversation with Morgan Wienberg.)