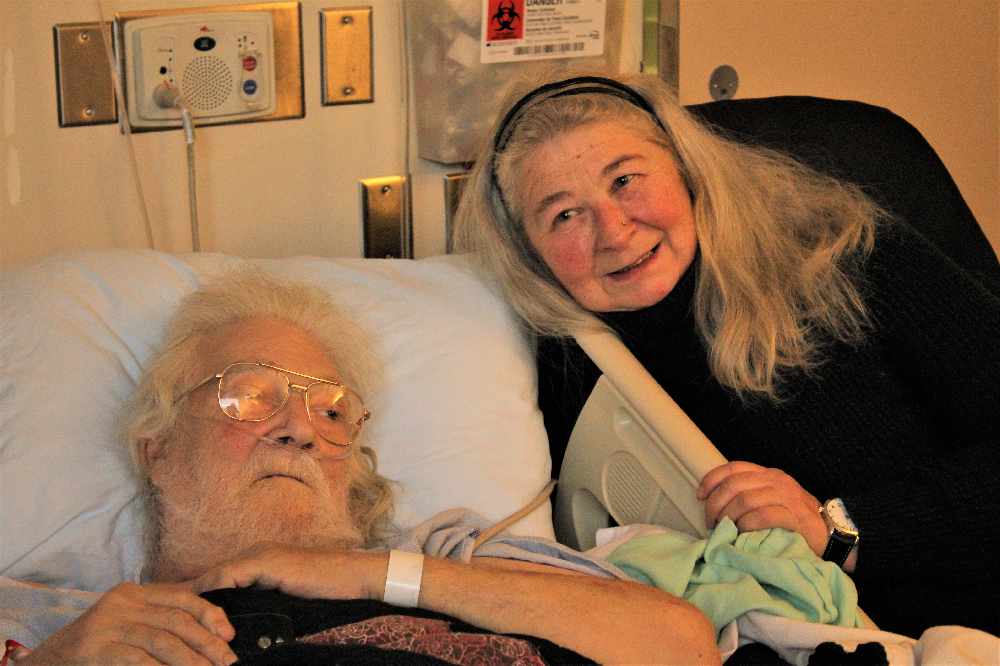 Terry Coventry (Left) and his sister Kelly Coventry (Right) at Whitehorse General Hospital. By John Kennedy / CKRW
The Government of Yukon is being called out to make dialysis more available in the territory by a man who's dying of kidney failure.

A Yukon man dying of kidney failure is calling on the Government of Yukon to make Hemodialysis more available in the territory.
74-year-old Terry Coventry's kidneys began to fail after complications during surgery in Whitehorse and was flown to Vancouver for treatment as a result because dialysis treatment isn't easily available to Yukoners in the territory.
Coventry came back to Yukon after months of complications in the treatment process,
"I hope it will make a change, that the government will do something responsible because I'm dying, thank you very much."
He says he was left with no choice, uproot his life in Yukon, move down to Vancouver for hemodialysis treatment and live alone and away from family, or die at home.
He chose the latter.
"I'm going to die. That's it. There are no if, and, or buts about it. How long I've got? Well, we don't know that yet" said Coventry when speaking to reporters from his hospital bed.
He says spending his remaining time at home with his family is better than his options in Vancouver, which weren't viable for his living situation.
Currently, Yukoners must leave the territory for hemodialysis treatment, with no hospital-based dialysis treatment available.