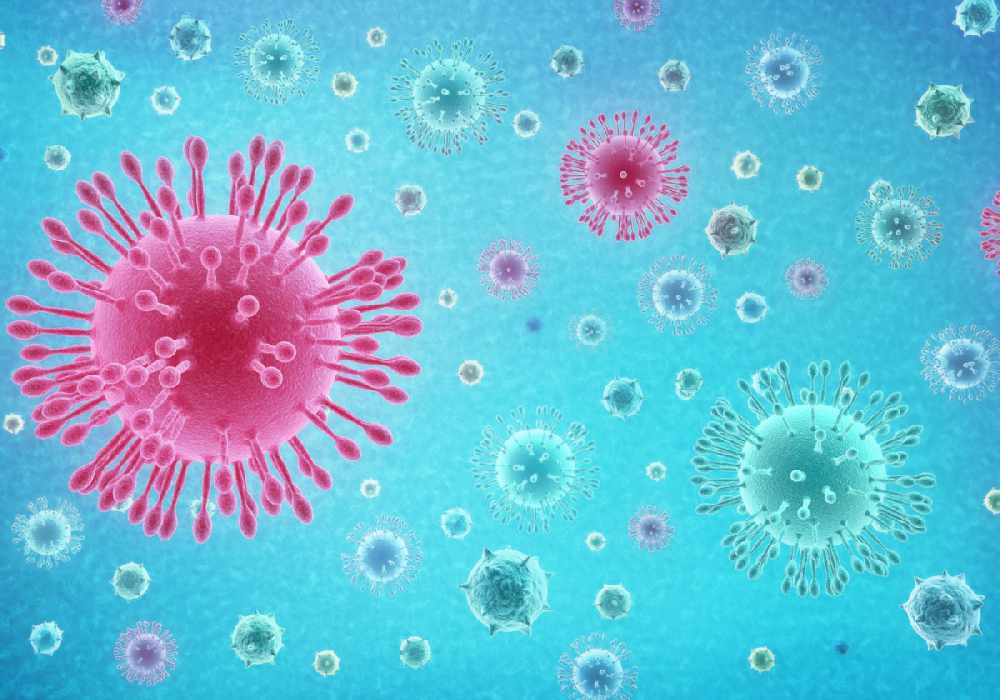 Photo: TheScientist.com.
Health and Social Services says there were two places in Whitehorse where someone tested positive; YG announces economic support; NND writes letter of concern to the Premier.
The Yukon Government says Yukoners may have been exposed to COVID-19 in two places in recent weeks.
Health and Social Services issued a statement Thursday night warning if you attended the Bethany Church gathering on March 8th including the Kids Zone, or the March 15th gathering you may have been exposed.
The warning also applies to those who attended Elias Dental on March 9th to 13th or the 16th.
YG says you are asked to monitor yourselves for fever, cough, or difficulty breathing for up to 14 days. If you do develop any symptoms, call 811.
In both cases where a person tested positive after attending the two places, the risk for exposure is low.
The department says both are recovering at home, there is no ongoing risk to the community and no future risk with the Bethany Church or Elias Dental.
YG Economic Supports
The Yukon Government is offering three new support programs to help Yukoners deal with the economic fallout of COVID-19.
No Evictions
Community Services Minister John Streicker announced a new program aimed at ensuring all Yukoners have home security for the foreseeable future.
Streicker announced new regulations under the Residential Landlord and Tenant Act that prevent evictions over the next three months.
"We have brought in place rules for no evictions," Streicker said. "If tenants are unable to pay rent due to job or income loss due to COVID-19, they can't be evicted, and their rent is deferred."
The new rules also say a tenant who has lost their job or had their income reduced as a result of COVID-19, will be able to end the tenancy early without penalty. A landlord will also not be able to enter a rental unit if the residents are under a health protection measure, except for reasons of safety.
Sick leave
Economic Development Minister Ranj Pillai announced a new paid sick-leave rebate program for Yukon workers and self-employed individuals needing to isolate.
"It means that retroactive to March 11th, all eligible Yukoners will receive an additional 10 paid sick leave workdays in the event they become sick and need to self-isolate during this pandemic."
Pillai says those in the Yukon Nominee program affected by layoffs or reduced work hours will not be issued the standard 90-day notice to find new employment.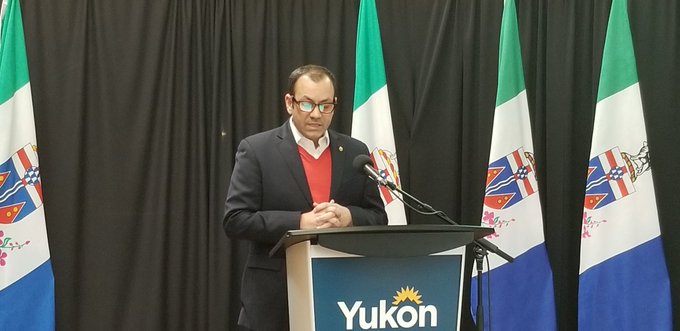 (Economic Development Minister Ranj Pillai at Thursday's announcement. Photo: John Kennedy/CKRW.)
Airport Fees
Highways and Public Works Minister Richard Mostyn announced YG will be waiving all airport landing, aircraft parking fees, and loading fees.
"This change will save the aviation companies approximately $210,000," Mostyn said. "This will also incentivize carriers of all sizes to visit and stay in the Yukon once that traffic and our traffic resumes."
Mostyn says the aviation industry has been hit hard and these changes will help right now and in the months ahead.
NND: 'Shut Down The Mines'
The Na-Cho Nyak Dun First Nation in Mayo is calling for the Yukon Government to immediately implement stronger measures to protect remote and Indigenous communities from COVID-19.
A letter to Premier Sandy Silver posted on the First Nations social media page says the measures taken to date are insufficient, and given the dire consequences coronavirus presents, far more is required.
The First Nations passed a council resolution which calls for mines to be put into care and maintenance until the crisis has passed, and a temporary halt to prospectors travelling to and staking their land.
The letter asks Yukon to look to Nunavut's robust measures and says the failure of public government to ensure the health and safety of their citizens stands to have serious and irreparable consequences.
Victoria Gold's Eagle Gold mine is located on the NND's traditional territory, and while the mine continues to operate, the company says it has put in place measures to deal with COVID-19 such as flying employees directly to the mine site.
(With reporting by John Kennedy.)