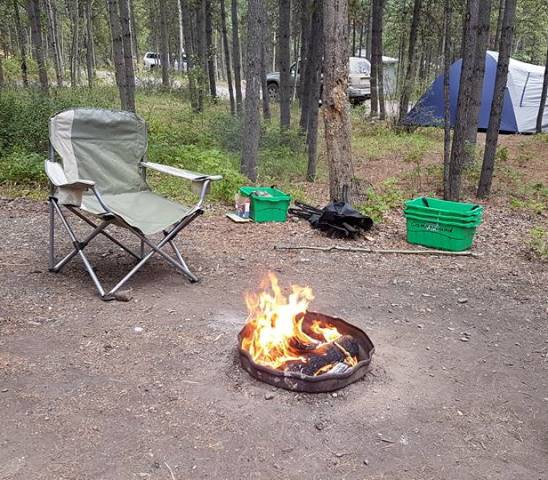 Yukon Parks says it's ready for camping season. Photo: Tim Kucharuk/CKRW file.
This Victoria Day long weekend signifies the start to camping season in the territory, and Yukon Parks is offering some advice to make sure you have a good experience.
Many Yukoners will be packing up the camping gear and heading to their favorite spot this Victoria Day long weekend, and Yukon Parks says all 42 campgrounds are ready to go.
Parks Director Mike Etches says park officers will be out and about this weekend as well making sure campers follow the 24-hour rule when it comes to occupying a site.
"We had really good results last year," Etches said. "We had a lot of good compliments from folks about campsites not being occupied by just a chair. We're looking forward to another good season of talking to folks and making sure those sites are available."
Etches says officers will also be making sure campers are managing their bear attractants.
"Don't leave your cooler out on the picnic table unattended or dog food or anything like that," he said. "Keep that in a hard-sided vehicle or in a shelter. Make sure all the bears that are coming out right now are not attracted to your campsite."
He says all campgrounds are stocked with firewood, and it's shaping up to be a traditional May long weekend in Yukon.