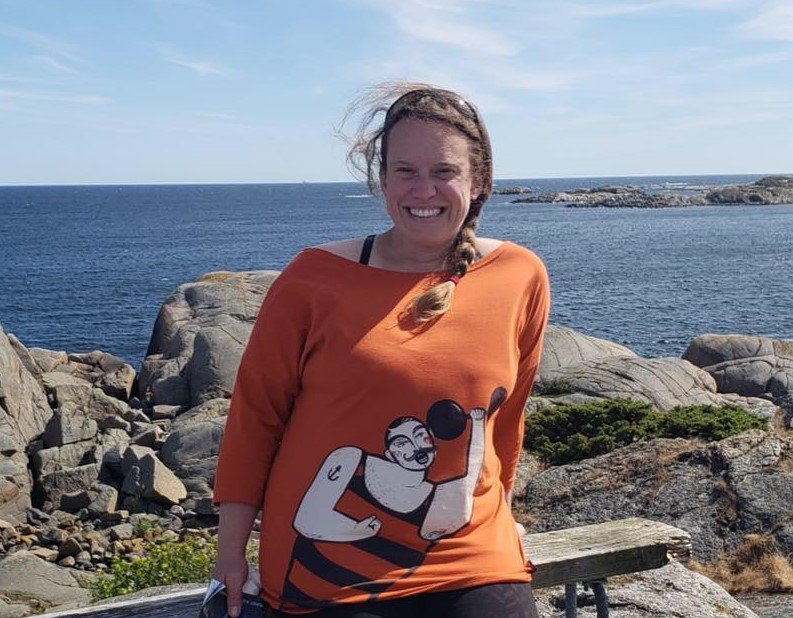 Valérie Théorêt. Photo: Facebook.
The Yukon Trappers Association has set up a GoFundMe page to help Gjermund Roesholt after this week's tragedy northeast of Mayo.
Friends and family of two people killed in a grizzly bear attack this week in central Yukon are turning their attention to the partner and father left behind.
37-year-old Valérie Théorêt and 10-month-old Adele Roesholt were found deceased near their Einarson Lake cabin by Gjermund Roesholt after he had returned from checking the family's trap line on Monday.
Yukon Trappers Association President Brian Melanson has known the family for years as he has a trap line nearby, and says the remote area near the Northwest Territories border only attract the heartiest of trappers.
"They were both well-experience bush people. They had been out there, (as) this was their third season on that site, and they had already been there for three months." said Melanson.
"They were set up comfortably. This is their lifestyle."
He says he can not imagine what Roesholt is going through.
"His whole life has been taken away from him in a horrific accident." Melanson said.
"What we need to focus on now is doing what we can to collect funds to help him through his life over the next year, so he can pick up the pieces and try and rebuild what he has."
Melanson says the association has set up a GoFundMe page with the title 'Love for Valerie and Adele' with all proceeds going to Gjermund.