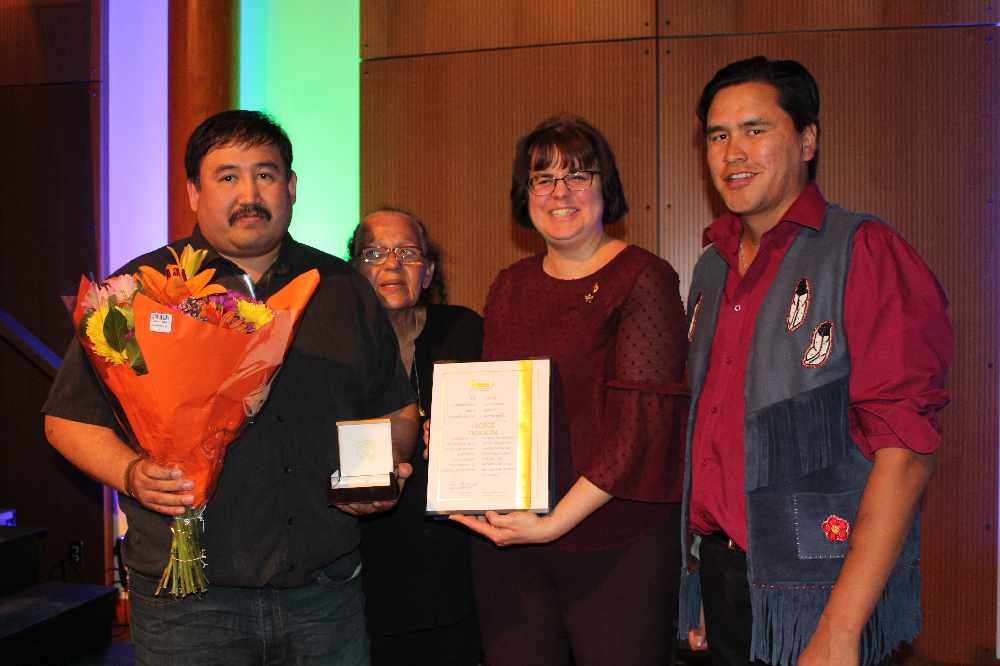 Skookum (left) is presented the award by Commissioner Angélique Bernard on May 8th. The two are flanked by nominators Marilyn Lawrence (back) and Andrew Glada. Photo: Office of the Commissioner of Yukon.
George Skookum has given generously of his time to youth sports in the community for years and was presented with a Commissioner's volunteer award.
A Carmacks man heavily involved in youth sports in the community is being honoured for his efforts by Yukon's Commissioner.
At this past week's National Aboriginal Hockey Championships, Angélique Bernard presented George Skookum with the Commissioner's Award for voluntary public service.
Skookum's dedication to coaching youth baseball and hockey in Carmacks, and his decades-long history of coordinating team travel to tournaments outside Yukon and driving players to games in Whitehorse were cited as reasons for the award.
Skookum was surrounded by youth he has mentored, and his family and friends during the award presentation.