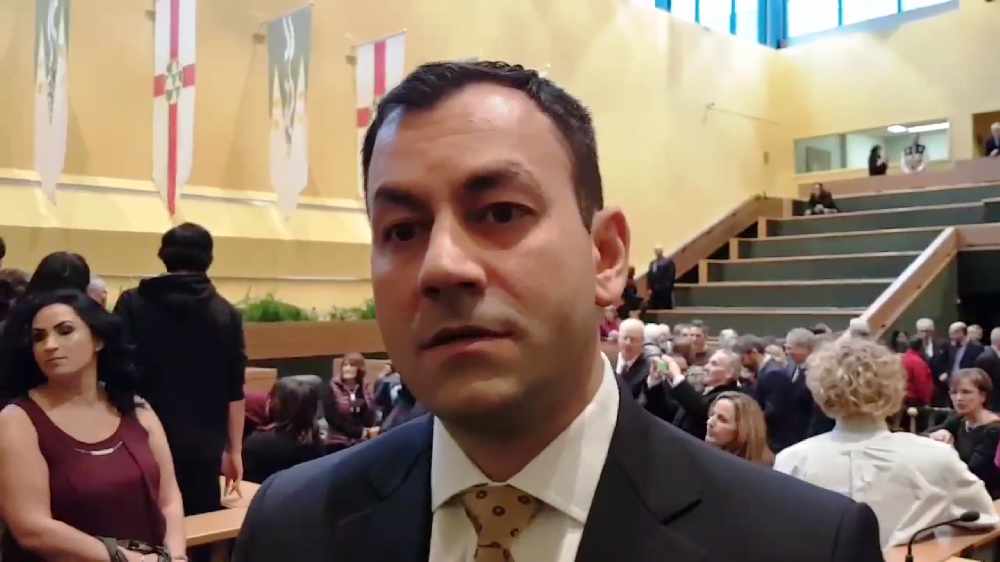 Energy, Mines and Resources Minister Ranj Pillai. Photo: Tim Kucharuk/CKRW file.
Ranj Pillai says the territory is coming off a good year in the sector, and he also updates a major road building project.
Yukon's Energy, Mines, and Resources Minister says 2018 was a strong year in the territory's mining sector.
Ranj Pillai says Natural Resources Canada has updated their Exploration and Deposit Appraisal Expenditures for Yukon, which says spending was just shy of $250 million for the year.
Pillai says while construction got underway at Victoria Gold's Eagle Gold mine near Mayo, the industry did see the scale back of operations at the Minto Mine north of Carmacks.
"Our hope in 2019 is that we see the potential of somebody else looking to operate (Minto)." Pillai told the RUSH.
"There seems to be interest. There was a company that was looking at that opportunity, and I think they're probably one of many to see if they can make things work."
As for the $350 million Resource Gateway road project, Pillai says there are talks with First Nations about a bypass around Carmacks, Highways and Public Works has an environmental regulatory application in place, and geotechnical work will begin in the spring.
"That piece of work is in our mind underway because the planning and a lot of the (geotechnical) planning and engineering work, when that begins it's project open." Pillai said.
He says talks are also underway with area partners on upgrades to the Nahanni Range Road in southeast Yukon, and the proposed road leading to the Coffee Project south of Dawson.