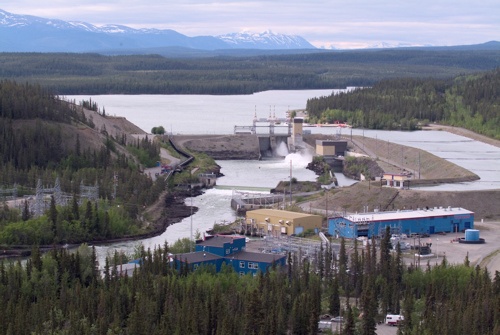 Yukon Energy President and CEO says the utility is trying to catch up on costs it couldn't collect during a review period. PHOTO by Yukon Energy
Yukon energy says the increases to the territory's power bills went into effect on Monday.
A permanent increase of 4.7% has been approved by the Yukon utility board for all power bills in Yukon, with the changes already put into effect on Monday.
The utility says the permanent increase is and is needed to pay for past Yukon Energy investments in the electrical system as well as inflation costs related to operations and maintenance.
Additionally, Yukon Energy President and CEO Andrew Hall says confusion regarding generation technicalities, and a legal battle in the supreme court prevented the utility from collecting full revenue in 2017 and 2018.
"The regulator had to wait and see how this legal challenge played out, so suffice to say there was a whole bunch of technical work that took months and months to work through."
Hall says as a result of the delays, a temporary 7.1% increase is set to be added to all power bills until November 30th, of 2021 as a form of catch up collection.
"It took about 29 months to review this whole increase thing and when there's been such a long period, we're kind of a delay in terms of when we can start recovering those costs, in claiming those increases from customers. So we're doing what's called a catch-up."
The total cost of both the temporary increase and permanent increase will see $20.48 added to the average residential power bill and $35.69 to the average commercial power bill.