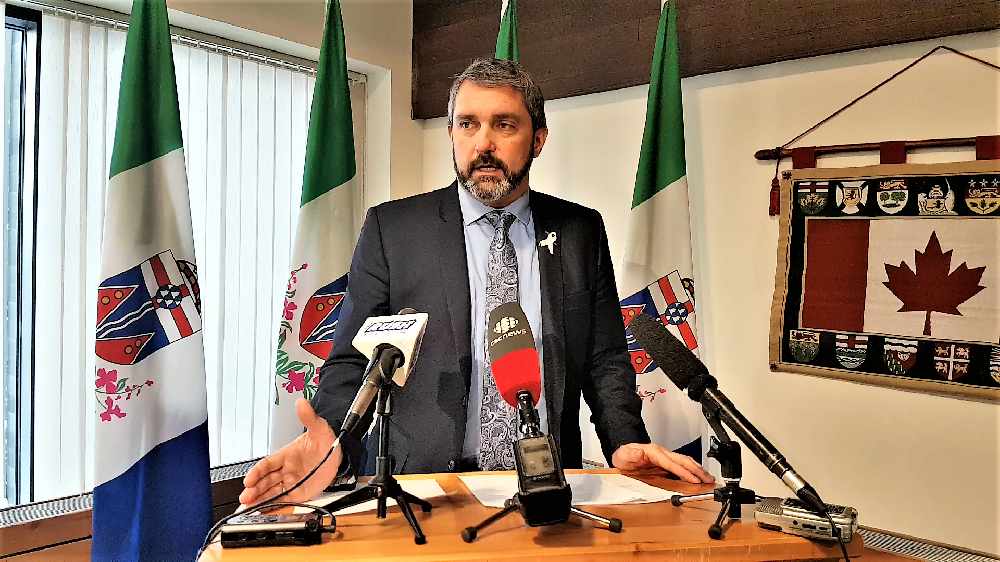 Premier Sandy Silver speaks to the media following the wrap up of the spring sitting in April. Photo: Tim Kucharuk/CKRW file.
Premier Sandy Silver says the year 'was good' for the territory, citing a strong economy among the successes.
Yukon's premier says 2018 was a good year for the territory.
In a year-end interview with the RUSH, Sandy Silver points to a positive economy, low unemployment, and high numbers in retail sales, construction, and mineral exploration.
Silver says his government also accomplished a number of items such as a five-year capital plan, and opening up four mental wellness hubs in the communities.
"We opened up the Whistle Bend Continuing Care facility, we have the Yukon Tourism Strategy that will grow the industry, 120 affordable housing units with more to come, and also the first dedicated Housing First project in the territory under construction as we speak." Silver said.
"A busy year, and (we) look forward to continuing that work into 2019."
Silver says he wants to get land-use planning back on track next year.
He says most of the $10 million set aside for such planning in the territory is gone because of the Peel Watershed process, and resulting court case, so talks are already underway with the federal government and First Nations about what's next.
"Having conversations about do we need to do it one-by-one, or can we lump them in and have a couple of different land-use planning processes going in tandem?" said Silver.
"These are the good conversations that will move forward when you have a positive relationship with First Nations governments, and a positive relationship with Ottawa as well."
Silver's government also faced questions about carbon pricing in 2018, and announced the mechanism would come into place in July, and not January as previously stated.
He says specifics on the federal government backstop are being finalized, along with rebates.
(Audio: Senior Reporter Tim Kucharuk in conversation with Premier Sandy Silver.)