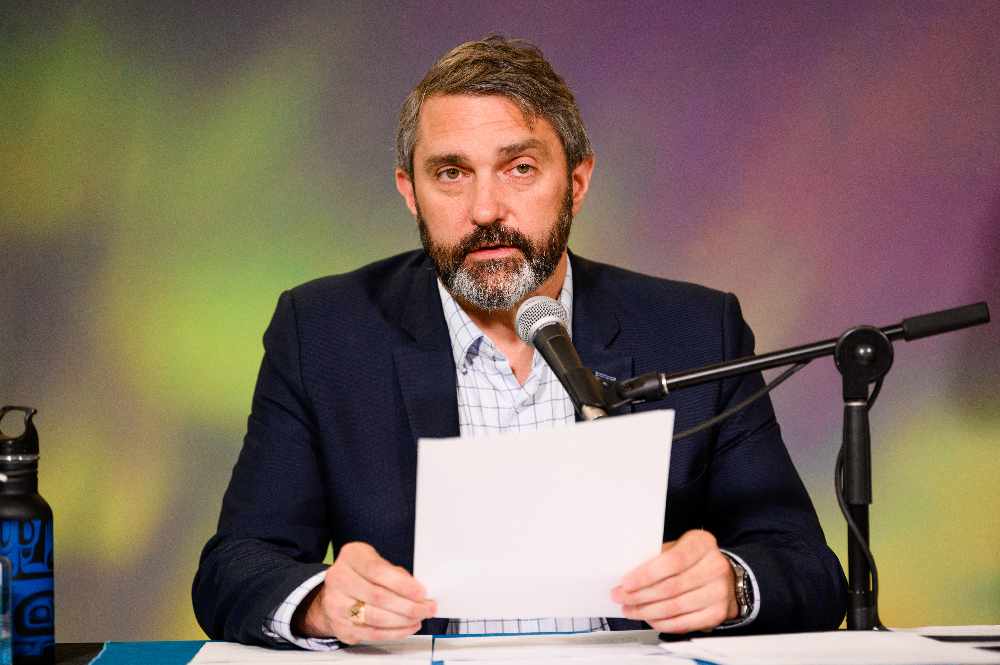 Silver says the Yukon Government has taken a series of steps to help prevent the spread of COVID-19 in Yukon. Photo by Alistair Maitland Photography
Yukon Premier Sandy Silver says details regarding phase 3 of re-opening will be coming soon.
The Yukon Government is releasing some statistics about border crossings since moving to phase 2 of re-opening.
During Wednesday afternoon's COVID-19 update, Premier Sandy Silver announced that as of July 1st, 1,587 British Columbia residents and 1,130 Yukoners entered the territory.
Silver says there have been 1,627 out-of-territory travellers that have transited through the territory.
"I will remind people that if you have concerns about travellers not following the designated routes or staying overnight for the 24 hour period, please contact the complaint line. You can reach them either by phone or by email and all that information is available on Yukon.ca."
Silver thanked Yukoners for their vigilance and perseverance in the face of the pandemic.
Silver says he will know more about the changes that will follow the territory's transition to phase 3 at some point soon.
"So far we have done well and we are continuing to take precautions to follow the safe six. We remain on track to move to phase three, because of the efforts of Yukoners."
Silver also announced that the Whitehorse Public Library will be re-opening on the 21st with limited access to the library's public computers, printing and reference desk services.
Services will be available from Tuesday to Sunday, 10 a.m. to 6 p.m. each day, and users will be asked to use their own headphones, sanitize their hands on entry and maintain physical distancing where possible.