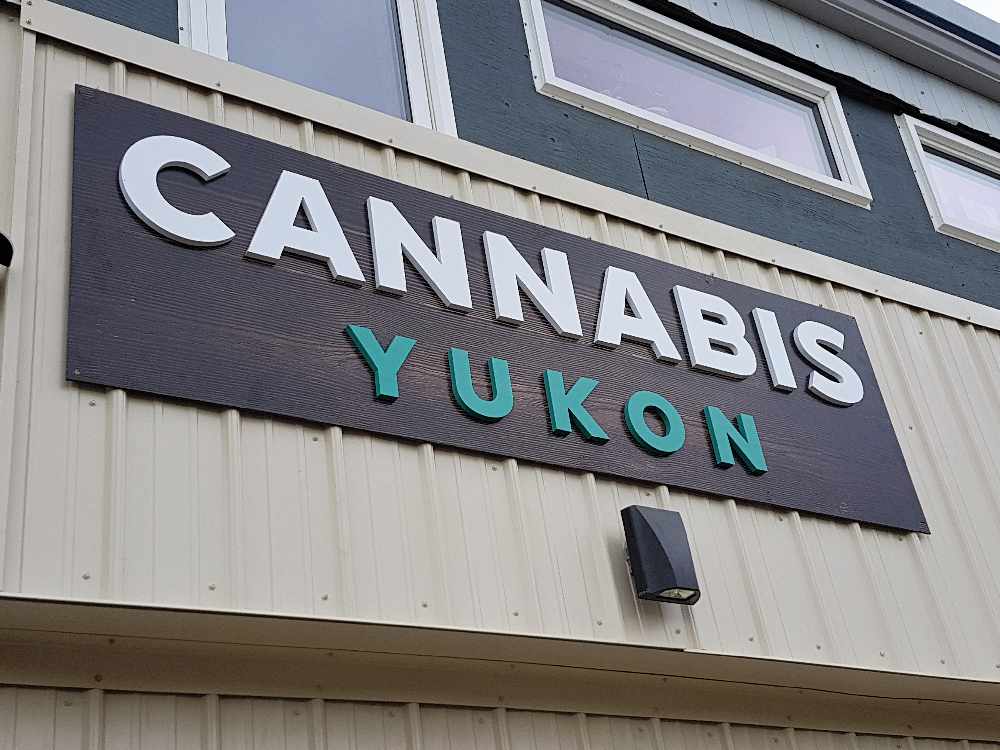 The Yukon Government says it hopes to close or sell the Cannabis Yukon store in Whitehorse by the end of the year. Photo: Tim Kucharuk/CKRW file.
Changes are on the way for the cannabis industry in the territory, which has one store owner speaking out.
The minister in charge of the Yukon Liquor Corporation says he's ordered department officials to begin the process of closing the government-run Cannabis Yukon retail outlet in Whitehorse.
John Streicker says with two private stores open in Whitehorse and Dawson City, two more licences granted in Whitehorse, and two more applications being considered for Watson Lake and Carmacks, it's time to get out of the cannabis retail store business.
However, Streicker says this does not mean the Industrial Road location would close its doors, as the corporation could offer the business for sale to the private sector.
"If it sells, then it may just turn over to the private sector of course dependent on getting a successful cannabis licence," Streicker said. "Those are all possibilities."
Streicker hopes the government would be out of the location by the end of the year.
"I sort of have had always in my mind, one year in was a good timeline," Streicker said. "I think there are some things to work through first. I don't think we have a fixed date in mind, but it should be happening shortly."
He adds product will still be offered for sale online.
Streicker has previously stated with the opening of more private stores, the price of pot should come down, which should reduce illegal sales.
"I just want people to please buy from one of these legal outlets," he said. "Or, now you are able to grow your own cannabis in your home. I want us to get rid of the black market, so please work with us."
Streicker expects edibles to become legal this fall but doesn't expect any product to be available in stores until early next year.
According to corporation figures, over $3 million in cannabis has been sold as of June 30th.
Private Sector Response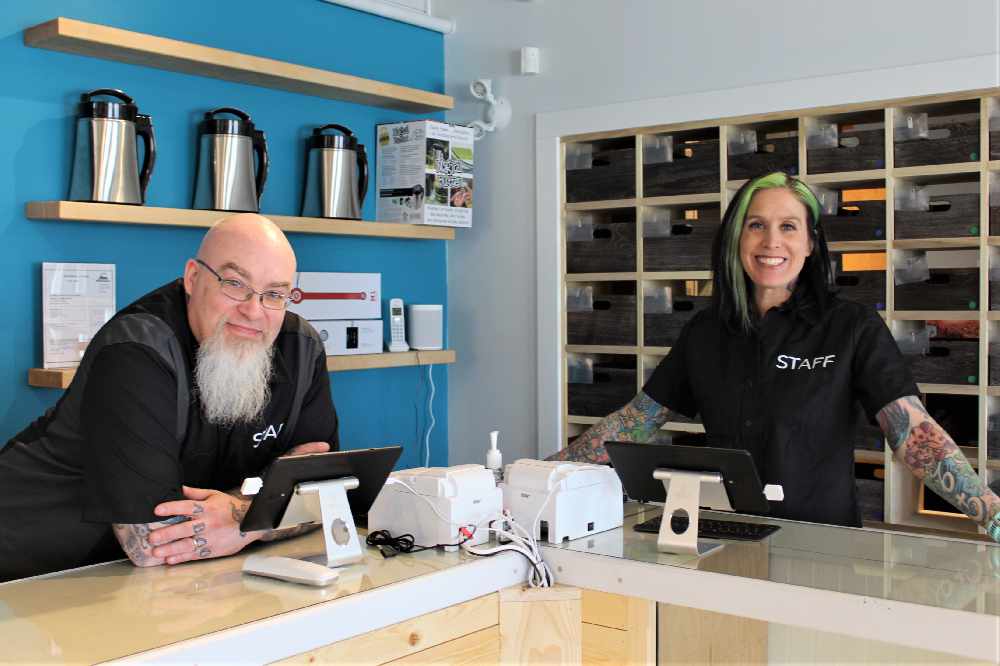 (Jeremy Jones (left) and Jordi Mikeli-Jones opened the first private cannabis store in April. Photo: Tim Kucharuk/CKRW file.)
A co-owner of Yukon's first private cannabis retail store says she would like to see a cap on the number of pot outlets in downtown Whitehorse.
Jordi Mikeli-Jones runs Triple J's Canna Space on Wood Street and says while the territorial government may not make the move, the city could.
"There's already such a small piece of the pie between us and Cannabis Yukon," Mikeli-Jones said. "Now we're looking to divide that six more ways. Certainly, it's kept us up at night worrying about how we are going to differentiate ourselves. We've started the process over the past six months of looking at other (licensed producers).
Mikeli-Jones says she would like to see YG open up the licenced producer process where stores could source their own products instead of relying on the Liquor Corporation.
She says opening up the ability to access LP's would help bring down pricing, which is what the minister wants.
"The fact the minister supports looking at pricing and is still active in attempting to diminish the black market or illicit sales (is good)," she said. "They're always going to exist, but if there's a way we can be better competing with online sales which are really under-regulated right now (that would be better).
Mikeli-Jones also urges Yukoners to support local shops as she understands there are some outside companies looking to come into the market who are using outside contractors for renovations, and outside employees.
She also says about 10 private cannabis industry players are forming an association to advocate for the sector with government.