Tim Kucharuk
About Tim:
Tim is a B.C. Boy originally from Kamloops, who has called Yukon home for the past six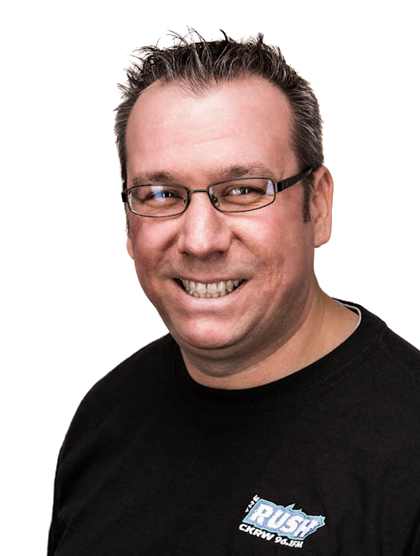 years. He's been proclaimed by Morning Host Bobby Ferris as the 'Mayor of Riverdale'. Tim has 16 years of experience in News, working in Hinton and Wainwright, Alberta, and Penticton B.C..
He has been married to Penny since 2009, and both welcomed a daughter, Olive, who was born in Whitehorse in 2013.
Tim is an avid golfer, (#4 at Meadow Lakes ends up as an 8 on the scorecard) and he enjoys camping.
He's a HUGE sports fan. His teams include the Vancouver Canucks, B.C. Lions, Toronto Blue Jays, and Seattle Seahawks.
Tim is a news junkie, who enjoys waking up at 4 am to bring you the latest on what's going on in your community, and around the territory every weekday morning as part of the Morning Mess.